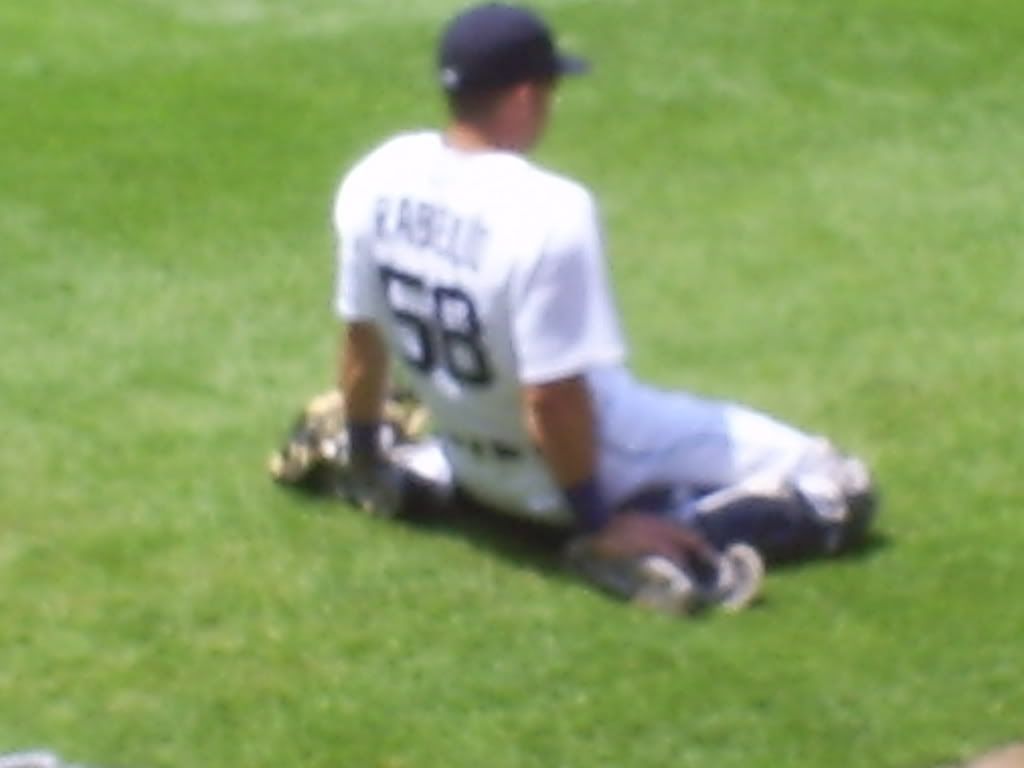 An IL repeat offender is a guy who comes to McCoy a few seasons in a row, often with a different triple-A team. You know who I'm talking about.
Catcher
Mike
Rabelo was one of
those guys
, but it looks like he's put some major league time in with the Tigers and the
Marlins
.
Rabelo
has been to Mccoy probably one hundred times, but I wouldn't know him if
he threw
beer in my face!
Rabelo
has been signed
to a
minor
league contract by the
Tigers
.
The
Tigers
have been busy! They also have some remarkable bloggers. Let's take a look at some other future Mud Hens they've signed:
1. Right handed pitchers:
Ruddy
Lugo
,
Josh
Rainwater
, and former F.O.C. Enrique Gonzalez
2. Lefties:
Ryan
Ketchner
(who is
deaf
, if you like that stuff),
Macay
McBride
(a long-time Braves
sweetie
), former PawSox jerk
Phil
Dumatrait
, formers Cubs bad boy
Jason
Waddell
, and
Sam
Narron
(Jerry Narron's nephew).
3. Catchers
Max
St
Pierre
(who had the thankless task of catching big-league big mouth Dontrelle Willis during his rehab),
hottish
hottie
Andy
Bouchie
, and Rabelo.
4. Infielders
Kory Casto
(the dope from the
Nationals
),
Santo
De Leon (great fucking name),
Cesar
Nicolas
, and
Jason
Stokes
. Stokes was a Marlins second-round draft pick, but he hasn't played pro ball for a few years. DON'T CALL IT A COMEBACK!
5. Outfielder
Ryan
Patterson, who sounds kinda familiar. That's probably because search results turned up a hundred different Ryan Pattersons.
Mud Hens come to Pawtucket July 19th. God, I could be dead by then! I'm sure it'd be nice, because that's right about when I'm getting sick of going to the park. In fact, I'm already kind of dreading it... not good. At all.
Please enjoy
this fireside chat
with Craig Breslow and some college guy. Breslow's girlfriend... or is it fiance?... is just out of the shot. PSYCH.