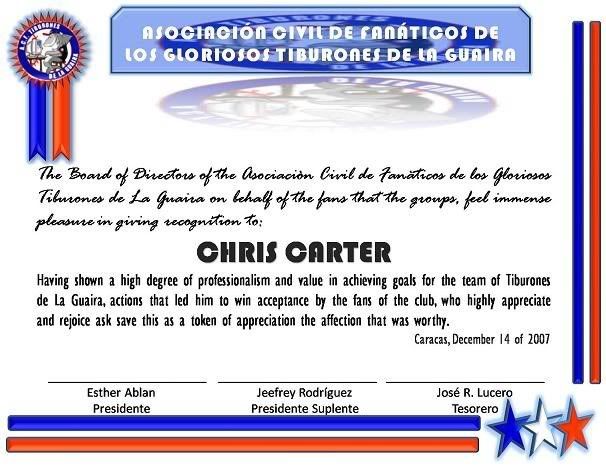 In the 2007 off-season, Chris Carter played winter ball in Venezuela for Los Tiburones de La Guaira. You can read about
his experiences
there, if you're so inclined.
Carter lost about 30 lbs down there, thanks to a parasite. Those pesky parasites!
Side note: Many people think Chris Carter is a great guy. This is because he's warm and friendly and acts like he's your pal. DO NOT BELIEVE THIS. He's like one of the biggest phonies you'll ever meet. I think I'll leave it at that.