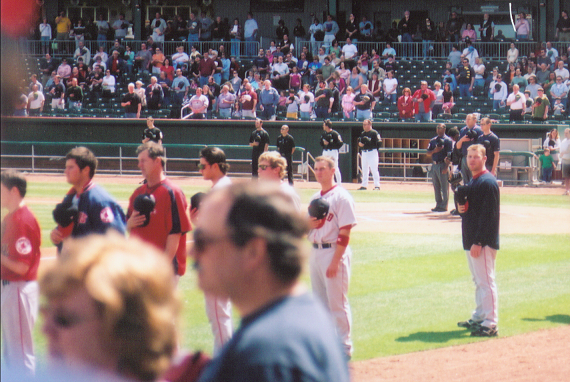 Here you have some Sea Dogs. The Man of APartness who appears to be looking at the camera is Barry Hertzler. Also visible: Tewks, a guy who looks like Lester, and a guy who looks like Cla Meredith.
I am obviously not awesome at taking pictures.
I did go to the PawSox game tonight and it was somewhat eventful. Tomorrow when I am in a better frame of mind I'll tell you all about it.