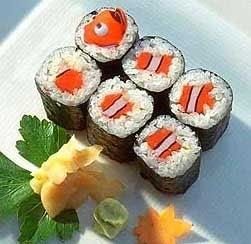 6-1 Yankees. Not necessarily the offense's fault this time.
Charlie Zink only pitched 4 1/3 innings. Oddly enough, Zink kept Scranton scoreless through four innings. He walked four batters, but that's par for the course.
Hunter Jones took over in the fifth inning with runners on second and third. Jones faced Juan Miranda, who sac flied to get Cody Ransom home from third. Jones then intentionally walked Yurendell DeCaster (Why not IBB Miranda? He's the deadly Mash Monster!) to face Colin Curtis and get the third out.
Hunter Jones continued his streak of dominance in the sixth inning when John Rodriguez led the inning off with a triple to left. Chris Stewart then grounded out, and Jones intentionally walked Kevin Russo, who was probably really flattered! Ramiro Pena then singled and RJ took Hunter Jones out of the game. I'm sure Jones handled everything with quiet dignity and grace.
Enrique Gonzalez entered the game and... you know what, fuck it. Shit pitching plus no offense plus two errors equals the worst slop of minor league baseball. Pass me the cheese fries and the domestic beer.
look at her now. she's starting to yawn:
1. Chris Woodward... holy crap. Woodward went 0-3, left runners in scoring position, and made two errors.
2. Bates and Denker each doubled. Dusty Brown was responsible for the sole RBI in the seventh inning, when he batted Chris ChrisCarterson in from third base. Boy, I'll bet the Red Sox fans in the crowd were hoping for a rally!
3. Josh Reddick made an outfield assist, which reminds me of Sean Danielson and his very exciting assisting outfield arm. Sean Danielson probably has swine flu or something. May I ask why the hell he's been kept around so long? Because he's the best at coaching first base? Baseball is so cruel.
4. Shelley Duncan had 4 RBI in this game. I can't hate Juan Miranda too much, even though he destroys Pawtucket pitching. But Duncan? AAAAARRGGGGHHHHH!!!!! One of these days I'm going to cut him into little pieces!
5. Hunter Jones has changed, man. He really has. In every way.
6. Righty Jason Hirsh got the win for the Yankees. He got five strikeouts in five-ish innings. He is also freaking huge - 6'8" and 250 lbs. Hirsh is a new Yankee acquisition from the Rockies. Yankees fans do not really care about him. I, for one, love him like crazy.
7. 71-35. That's Zink's pitches-strikes yesterday. And his walk total for the year? 92. Number one in the IL! Zink is creaming the competition. Wade Davis is a distant second with 59.
Tonight! The Iron Pigs for the 99th time! I would be less annoyed if Val Pascucci was on the team. That guy was the MAN!
MIRANDA!!!!