Iron Pigs win in extra innings, 8-5. They scored three runs in the top of the 12th and the last time Pawtucket scored three runs in one inning... gosh, it must have been 2008! BUSH ADMINISTRATION! Was there anything that guy COULDN'T do?
Randor Bierd finally fell off the pedestal I put him on... yes, I put him there, not you or anyone else. Bierd gave up five runs on eight hits in his little baby five inning start.
Rodrigo Lopez started for Lehigh Valley and, man, I am really sorry I missed that. Lopez is a legend if you were ever a Boston fan.
Jose Vaquedano ruined everyone's dreams when he blew it all over the place in the 12th. What is with him lately? I really wish he would return to his early season form. I'd sure like to return to HIS form, if you know what I'm saying!!!
Jed Lowrie hit two home runs, but is it really worth bragging about when noodle batter Aaron Bates also hit a home run? And Jeff Bailey with his bum ankle homered as well? In a related story, I am not a Jed Lowrie fan this year.
JJ Furmaniak and Rich Thompson each homered for the I-Pigs.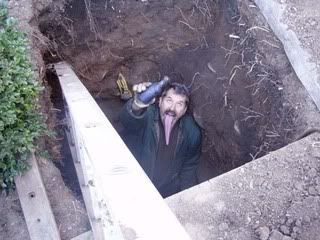 One thing:
1. Many people have heard of Allentown. Not many people have heard of Lehigh Valley. I really think that when the Red Barons left S/W-B, they though people would associate Allentown with unemployment and urban decay. At least, anyone who's heard the Billy Joel song would have.
Maybe they should have embraced that and built a real rusty I-beam ballpark, with cranes hoisting clumps of scrap iron behind the outfield fence and beer vendors wearing chambray shirts and hard hats. Imagine the Schlitziness! INDUSTRY!
Tonight: Me! Girls' night out at McCoy. When you read the book I am going to write someday, it will change your life.