Pawtucket W-I-N-S 7-1 in an honest-to-goodness good baseball game. It wasn't the highish run total, either. It might have been the outfield porn on Pawtucket's behalf.
Adam Mills was great! 83 pitches through seven innings. One run on five hits (Javier Castillo's solo home run)! No walks and two strikeouts! AMERICA'S CUP, YEAH!
TJ Large pitched the eighth inning and I do not remember any of that. It was clean, real clean. Like my conscience. Javier Lopez went 1-2-3 in the ninth, but he had a six run lead. I am not impressed. Okay, maybe a little impressed.
Pawtucket scored five runs in the bottom of the seventh. Firstly, Reddick popped out and Bell walked. And Mark Wagner popped out. Bailey pinch hits for Kottaras to face the lefty Arturo Lopez. Bailey hits a cheapish single. Bell over to second. Anderson up and he walks to load the bases!
Jim Ed Warden comes in and he's very tall. His name sounds serial killerish but he's not very tough at all. Warden somehow walks the hopeless Aaron Bates, which brings Bell home from third. And then... hang on...okay, Travis Denker TRIPLED! And everyone ran home! Three more runs! It was astonishing.
Chris Woodward batted next and Warden's pitch came in on him a little and the ump issued a warning to both teams. Woodward walked. Chavez batted next and Warden threw a wild pitch, scoring Denker from third. And then, Chavez grounded out to end the inning. 7-1 Red Sox!
Large and Lopez held the lead down for the rest of the game. Large and Lopez sounds like a cheesy local morning talk show.
Kyle Snyder started for Buffalo and took the loss on account of the pair of runs Pawtucket scored off him. Snyder is made of rubber, I think. He threw 104 pitches in five innings and seemed displeased with his start. And maybe a little displeased with his fielders.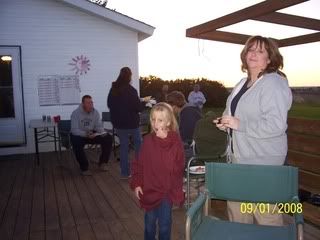 dan fielding:
1. I am not much of a Bubba Bell fan. But Bubba Bell made a pair of cuckoo plays in right that made lesser fans stand up and shout. So... good job, Bubba Bell. I hope somewhere you're happy. I also hope you get released.
2. But Josh Reddick... Reddick made possibly the greatest diving outfield catch I've ever seen at McCoy. Sixth inning, one out, shortstop Andy Green at the plate. And Green drives one out to left center! Reddick fucking LEAPS to his left, I mean, the kid is PARALLEL to the ground! And he snapped that ball up!! The crown went nutso, people were standing up and cheering!
I would try to re-enact this for you if I had any hope of doing it justice. But you would just laugh and laugh. I hope someone somewhere recorded it... I hope someone aside from me writes about it. I love you, Josh Reddick!
3. I saw Baby Daddy Fernando Cabrera tonight, so he's back. Zink was in the bullpen again, because you totally want a reliever who walks half the park. Of course, he could be in charge of the marijuana plants.
4. Tomato plants, I mean.
5. Chris Woodward's at-bat song is "Would?" by Alice in Chains. I hope it's not because his last name is WOOD/WOULD-ward.
6. I was supposed to attend this game with three other people. In the end, it was only me. Thanks a lot, three other people who almost ruined my night.
7. Dude! Have you seen Mark Wagner's weird hair? He totally has the 'Bert' from Sesame Street top-tuft thing. Come on, Mark Wagner.
8. Travis Denker went 3-4 with a double and that three-run triple. So it was Travis Night.
9. I noticed that when Bailey came in for Kottaras, the PA guy announced Kottaras as the batter. The ump, Fran Burke, turned and faced the press box area and waved his arms and pointed at Bailey. The correction was made immediately.
Tomorrow! Pawtucket hits the road. Final road trip of 2009. Last chance to really bond. One last chance to rage. Go to it!