Red Sox lose, 7-6, but maybe took some steps in the right direction as far as making an offensive comeback. This probably has nothing to do with Jeff Bailey, no matter what your mom says.
Charlie Fucking Zink started and you know, they let Rocky Cherry go but they hang onto Zink. And now Enrique Gonzalez is in the bullpen. WHY IS ZINK STILL HANGING AROUND? It was another shit start by Zink, although he only walked one batter and struck out five.
TJ Large is the real man in this scenario. Large pitched three scoreless innings and just maybe could have gotten the win if Pawtucket had tried a little harder.
Pawtucket didn't score until the sixth inning. They were down 7-0 and Velazquez led the inning off with a single. Then Bailey singled... there were a couple of productive outs... and Carter hits an RBI single.
Nothing good happened in the seventh inning. In the eighth, Gil Velazquez once again led off with a single. I'm sure he felt really macho. Then Braves pitcher Kitty Carlyle balked twice in a row. Weird! I'll bet he was super-pissed about those balk calls, too. Pitchers never admit they're wrong. NO! THAT'S HOW I COME OUT OF THE STRETCH! I ALWAYS DO THAT!!! SUCK IT, UMP!!!
Anyway, Jeff Bailey was waiting patiently in the box while all this went down. When everyone finally settled down he doubled, scoring Velazquez (I may just refer to him as 'Gil' to save time). Then Chris Carter doubled, scoring Bailey. 7-3!
Skip ahead to the ninth. Another false Red Sox rally. You might call it heartbreaking. I might not, since I've seen it over and over and now my heart's like an iron boot. With one out, Travis Denker singles. But TD gets erased when Chavez reaches on a fielder's choice. Or Denker's forced out, whatev.
Then Gil walks! I can't believe it. New pitcher comes in for Bailey, Vladimir Nunez. Bailey homers. And now the score is 7-6.
Bases empty, Bubba Bell. Bell singles. LIFE. But Mark Wagner grounds out and ends the game.
All this and John Halama, too.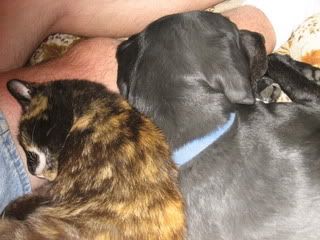 did we fly to the moon too soon?
1. One of the worst things in American history happened in the Atlanta area. I was horrified as a little girl, seeing those pictures of dead kids in Life magazine.
2. Pawtucket legend Juan Perez is still working! Perez pitched an inning for Gwinnett.
3. Angel Chavez made two errors in this game.
4. Jeff Bailey went 3-4 with 4 RBI. Show off.
5. Aaron Bates played left field. Bates has not really been hitting since he came to triple-A. It's weird how you can be young, strong, and athletic and yet unable to drive the ball. And then you have guys like Dustin Pedroia who just... get it. It's probably that mental thing that baseball players are always yammering about.
6. Home plate ump Robert Price was responsible for the subsequent balk calls. I would have thought David Uyl, but Uyl was in the infield doing his thug thizzle.
7. Brooks Conrad was the Braves
offensive superstar
.
8. John Halama
thinks it would have been nice
to pitch a shutout.
Tonight! Tim Wakefield. This back-to-back knuckleballer story is played out, Mass Media. Get a new angle already.
IT SHOULD HAVE BEEN YOU, CHARLIE!