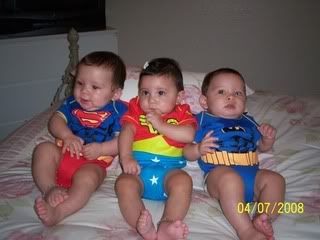 3-0
Scrankees
, Pawtucket shut out again. If there is an older story this year, I do not know what it is. Maybe the grocery shrink ray.
Josh Towers pitched six shutout innings, Mark Melancon pitched two shutout innings, and Jonathan Albaladejo closed it out perfectly. Albaladejo pitched to Carter, Brian Anderson, and Bubba Bell.
Have you ever seen Albaladejo? Let's just say his physique is questionable. He has boobs, is what I'm saying. But Yankees fans love him and what am I doing with my life anyway? At least his job is playing baseball and he probably has fun like, every day. Meanwhile I have 130,000 miles on my car and I eat peanut butter sandwiches for breakfast.
Billy Traber started for Pawtucket. Traber gave up nine hits and three walks during his five inning stint, but only three runs. That was enough, though. I'll bet Traber had some good D behind him.
Dustin Richardson and Fernando Cabrera teamed up to provide excellent scoreless relief. Richardson struck out three batters during his two innings.
Yup.
i don't care much for that. i don't know why.
1. Chris Carter led the team in hits, with two singles. This makes me want to cry.
2. Jeff Bailey went 0-4 with 2 K's. THANKS A LOT, NOW CAN YOU PLEASE PLAY FOR ANOTHER FRANCHISE?
3. Kevin "Frank J" Russo hit a solo home run for the Yankees.
4. Jose Vaquedano went on the DL. Finally.
5. Aaron Bates sat out again and Bailey played first. What ails you, Batesy?
6. Angel Chavez is suddenly batting .249. Because I said, hey, here's your chance to get called up.
7. Typical SWB bastards Juan Miranda and Shelly Duncan each doubled. Actually, everyone in the lineup had
at least one hit
. Except John Rodriguez, probably because he's a sinner.
8. Josh Towers was just player of the week, along with Mike Hessman. HESSMANIA!!!
9. Rain ruins baseball.
Tomorrow! Maybe Paul Byrd, maybe Charlie Zink. Maybe fuck yourself.