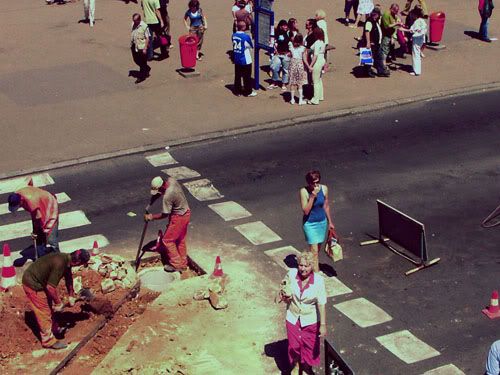 I am not too upset about Boston's loss yesterday. I really wanted Gil Meche to get the win because I wildly predicted 20 wins for him this year and if I am right, I look genius.
Keep it up, Meche!
In other news, Javier Lopez pitched well, no?
I thought the real money game last night was MIN v. BAL, what with lefty-lefty and the multiple award-winning Twins and such. My best friend T. Hunter homered which was nice. And what the hell was Joe Nathan on, black beauties? Geez, if he'd been pulled over by the cops, they'd have asked him if he'd been smoking a little crack.
Now I'm even more excited about my trip to HHH! And by the way... the Twins look good. They are going to be tough on Boston.