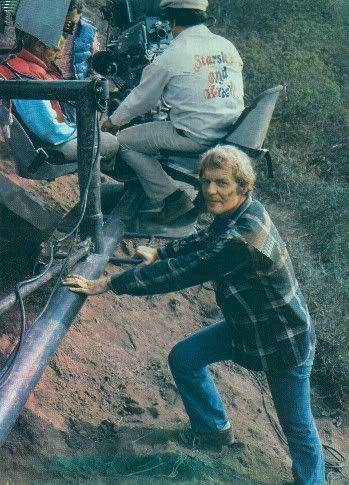 Pawtucket WINS! 6-1
If I were a graphic artist or something and the Bisons had defeated the Red Sox, I might draw a picture of a red-eyed, snorting Bison with a tattered Red Sock hanging from its horn. For a PawSox win, what could you do? Show a terrified Bison laying on its back, legs splayed out, being smothered by a jumbo, expressionless sock? This is why I'm neither a graphic artist nor a bronzed, drunken yacht owner.
Your starting pitcher and game winner is Abe Alvarez. Your opposing SP and loserboy is Brian Slocum, a righty.
Edgar Martinez pitched the ninth and did not give up a run or a walk but he did give up a hit. It appears to me that he is being groomed as a power reliever but I am wrong about nearly everything.
David Murphy and Luis Jimenez were both 2-4 with a home run apiece. Brandon Moss also homered and doubled.
Alvarez pitched five innings and gave up the only Buffalo run. He hit DH Shin-Soo Choo with a pitch because Choo owed him some money and this one time he scuffed Abe's paint in the parking lot as he was backing out and promised to take care of it and then blew him off.
One more game in Buffalo, then a pair in Rochester. YES!