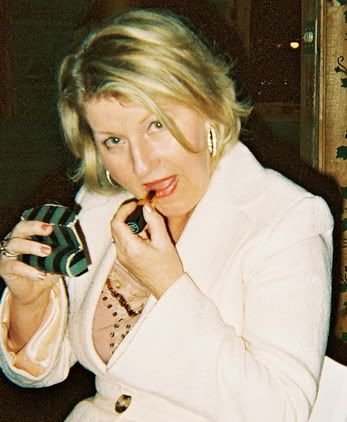 The people who make the ice cream for Newport Creamery have created a Pawtucket Red Sox ice cream flavor called Paw's Tracks. It is a nice cherry vanilla with a cherry swirl. They went crazy with the cherries, I hear. I do not eat a lot of ice cream (I like cookies, remember?) but hey, this might be good. I haven't seen the inside of a Newport Creamery in years, though. Not since they closed most of them down.
I also heard Manny Delcarmen on the radio discussing his upcoming days in the minors. He's been encouraged to throw first pitch strikes and to pound the strike zone. I believe I will see him tomorrow at the 2007 PawSox Official Amazing Colossal Welcome Back Banquet Featuring Cult Jam And Jim Rice. Which is tomorrow. And I'm going. Because I'll be there. Because I heard they have a nice chicken Cordon Bleu. And then maybe I'll check out the club facilities in case I ever want to join. So I can use the pool. And the banquet hall for all my charitable functions, of which I have many because I am rich and I think it's important to give something back.
My sources... okay, source... told me that they are calling down a pitcher to start Pawtucket's home opener. WHAT?! I have never heard of anything so stupid. Thanks a lot, source.
Wow, I hope it's Matsuzaka!
I plan on introducing myself to Runelvys Hernandez tomorrow. I'll wait til he goes up to the bar.