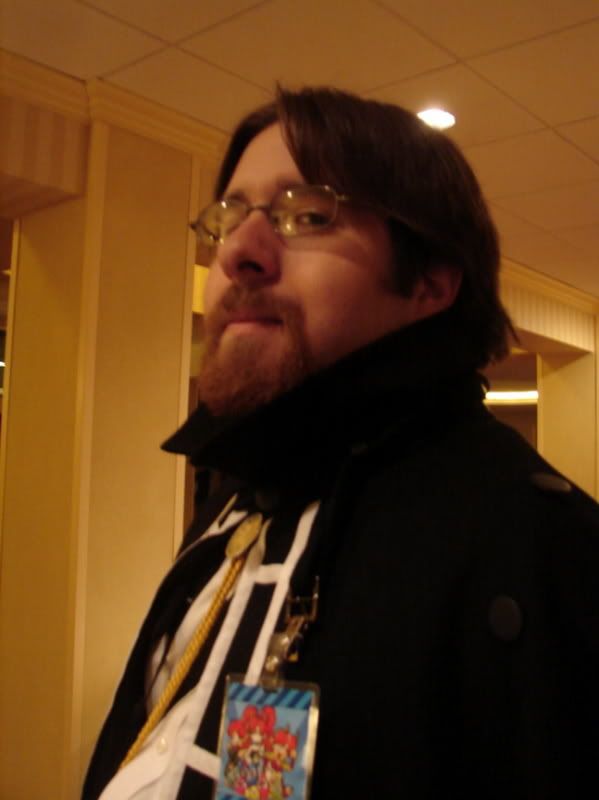 If I may work backward, after the PawSox banquet I went out for lunch and my dish incorporated rice. But didn't they serve food at the banquet? YES.
I was surprised to find out this afternoon that Jim Rice's comments were so controversial. There didn't seem to be a ton of media there yesterday so I don't know who told who or how it all got out.
I had written about his speech last night but I had technical difficulties and my computer might have a virus. A very nice gent named Don sat at our table yesterday and he does the PawSox' computers and we talked about Linux a little bit. At some point I am going to switch over. When he asked us what company we were with, I said, "None... we're freelance. Ha ha." At that point I realized that made us sound like hookers.
Rice started off talking about the benefits of old school hard work. Okay, nothing too exciting there. And then it seemed he was kind of addressing the Pawtucket kids... telling them that the Red Sox weren't the only team, to just put up numbers and another MLB team can sign them. "You don't want a cup of coffee or a donut. You want that gold card!" Telling them to be businessmen and go for the cash. I think he may have even said, "Who cares about the Red Sox?" Beautiful.
He briefly addressed his bad guy image, saying he intentionally snubbed the media to get the focus on the team. You could have heard a pin drop.
He then said, hey, sometimes you gotta cheat. Put some pine tar in your pants, put some Vaseline on your hip. It was pretty surprising.
I think Big Jim can absolutely get away with this. He may, if questioned, say he wasn't being serious or that his context was misunderstood. But I was there and I do not doubt the intent of his words. I believe he was being serious and sincere. I do NOT think his words should affect his HOF chances.
Additionally, Jim Rice is much larger in person and much more handsome than I thought he would be. And Johnny Pesky was there!
Aside from Jim Rice, the whole thing was pretty boring. The only other highlight was Ron Johnson up on the dais and the introduction of the '07 team. RJ is the mayonnaise.