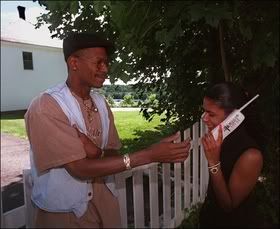 I loved that movie.
Anyway, I read today that
Dennis Boyd
has created a barnstorming Negro League-style team called the Travelling All-Stars that'll be playing about 40 exhibition games throughout New England. They'll be playing the Brockton Rox and the Nashua Pride and the New Haven Cutters et al.
I am so excited about this. You can already buy tickets. Oil Can is one crazy dude.
I am so excited.