Pawtucket WINS! 5-1
I was going to do a completely visceral, breathless game summary. I had a good time, is all.
J. Lester started for Pawtucket (rehabbing). He pitched five innings, striking out 6 batters and giving up three hits and no runs. He was changing speeds like whoa. Like, dropping down to 72 from 95, if the McCoy radar gun is to be believed. Very good showing.
However. Buffalo's starter was 22-year-old Adam Miller. This kid was crazy, also throwing heat and setting down the PawSox hitters. Yup. Two hits, eight Ks over seven innings. I don't know anything about Miller, don't know if he's a prospect or if his performance was one of those flukey AAA things, but he was really good. Unfortunately...well, really sadly, his reliever Sikorski blew it all over the place. All that hard work. That's always hard for me to take, even if it is the opposition. I must try not to get too emotionally committed to a pitching performance.
The game was scoreless until the eight, when Edgar Martinez gave up a solo HR to DH Ryan Mulhern. Perfect Gentleman Joe McEwing responded in kind in the bottom of that inning. Solo shot! The sold-out crowd of 42,000 goes wild! All the Bisons were very angry with Sikorski!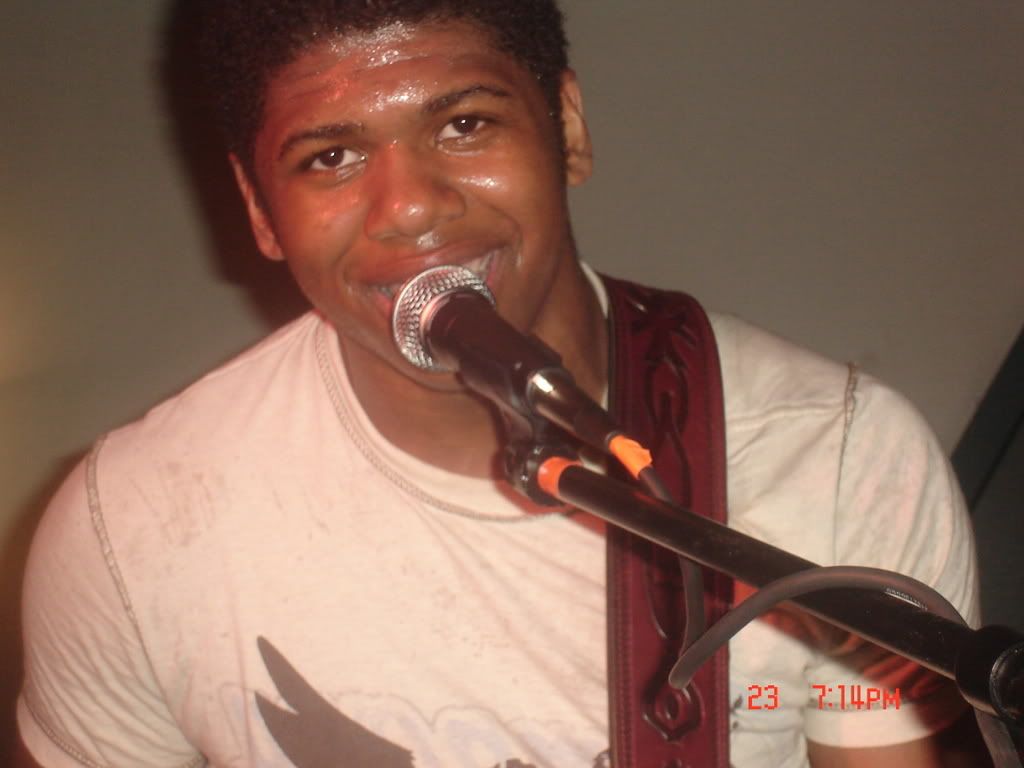 Craig Hansen pitched the ninth with that sweet, sweet 5-1 lead. No presh.
Two. Things.
1. I was sure that with Lester pitching, the park would be well filled. It wasn't. I'm sure the weather didn't help.
2. Trent Durrington (Buffalo) was not in the lineup, but we did spot him hanging out in the dugout. Trent big-timed us and did not even say hello.
3. Please be careful when moving about the park, as the concourses become slippery when wet.
4. Poster night feat. Delcarmen, Hansen, Moss, Murphy.
5. Hansack and Pauley were in the stands, doing the radar/chart thing.
Good night, everybody!