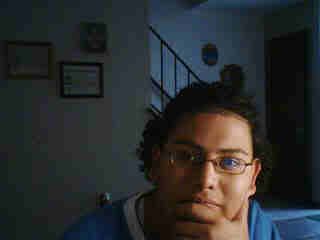 Portland WINS! 4-2
RHP Kyle Yates started for NH and got the loss.
RHP Matthew Goodson started for Portland, left after 4 while the game was still tied. RHP Lincoln Holdzkom (?) came in and got the win.
Also pitching for Portland in subsequent innings: Bryce Cox and Beau Vaughn.
When it's such a rich, creamy Saturday afternoon and you're going to a nice minor league ballgame to kick back, enjoy some baseball, have a beer and maybe bring your glove, you'd think you'd have a peaceful, easy feeling. Unfortunately, while I was standing in the will-call line, several people were loudly complaining about the wait. One chap started yelling "This organization is BULLSHIT!" because he'd been told to wait in the wrong line. And so I wonder... what the hell is wrong with people? Why do people get uptight about stupid shit? SOME PEOPLE HAVE TO WORK OR DO OTHER THINGS AND ARE NOT SO LUCKY AS YOU TO HAVE AN AFTERNOON FREE TO WATCH A BALLGAME! SO SHUT UP!
That really bothered me.
I was going to suggest Jeff Natale as the big fat star of the game, but I'll go with Jeff Corsaletti. Natale walked thrice and also singled from the three-hole and played a nice first base, I guess, but JC made a balls-out play in left that resulted in a frayed rotatator quad sprainage in his ankle or groin and he had to be removed from the game. Way to be, Corsaletti.
The Bolshevik goat of the game would be 3B A. Pinckney, who never got on base once.
Fisher Cats Fat Bat goes to catcher Robinzon Diaz, who got the team's only XBH. Can I say XBH and not sound like a jerk? I am saving time, after all.
NH also had a nice new pitcher, lefty sidearm guy Jo Matumoto. He is from Brazil and also played pro ball in Japan. He's 36. It must be strange to be in AA at age 36. I guess they put you in charge of buying beer and fireworks. At any rate, watch for this weird pitcher!
Completion:
1. F. Cats 3B Ryan Klosterman busted out into a line dance between innings when they played 'Cotton Eyed Joe'. How unprofessional and unusual and uncalled for! And also, how wonderful! Can you imagine a major league infielder doing that? Tejada or Konerko or Cantu or Scutaro?
2. They have 'Baseball Bingo' at the park. It is the greatest thing. You get a free bingo card when you walk in and each play is listed on a sheet and so... if the CF comes up to the plate and grounds out, you look at your sheet under 'CF' and find the ground out play and that might be, say, I-29.
3. Update: Chris Smith and Barry Hertzler and Erik Crozier are indeed in Portland. I love Chris Smith. He helpfully returned a wayward beach ball to the stands this aft.
4. Saw Bob Tewksberry in uni with Portland. I know he does sports psych but I think for now he's a bench coach or something.
5. I do so like it when the Yankees lose.
Have a good night. And remember: Jo Matumoto!