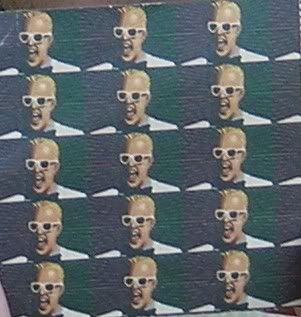 Newsflash: LHP Jennifer Lopez
is a Pirate
. I said he quit, but I suppose that's what I get for trusting internet reference sites that any jerk can access. I thought he might still be in the IL but it looks like he's the Pirates only lefty reliever on the 40-man, so we shall see.
VIS
: "Being in Boston, it was a great experience, but it's a what-have-you-done-for-me-lately kind of place," Lopez said. "I got off to a rough start and, when you're in a division with the Yankees and Rays ... hey, I can't blame them. They had a guy in Bard who was throwing 100, and I was the guy who had his roster spot."
And, uh, Lopez seems to think he can do long relief. "I look forward to that type of role," Lopez said. "That was yet another reason why Pittsburgh seemed like a great place: I knew the opportunity was there to pitch not only to multiple batters, but maybe multiple innings. I was able to show that in Pawtucket this year, going three innings twice." SEE? He pitched three innings TWO times!
From now on, I'll just wait until I can confirm everything. Hey, I've only been a freelance sports journalist for a couple of years!
Merry Christmas, Santa Claus.