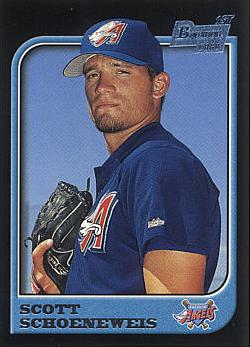 Do you remember the 2002 Anaheim Angels? Oh, but they were darling!
That was a great WS for a lot of reasons. I won't soon forget that team. K-Rod's debut. Man.
Anyhoo, this Toronto series we saw a lot of Scott Schoeneweis, who's a sweet, sweet lefty.
And http://www.davetill.com/personal/writing/dwt_memoryproject.html
made me laugh this evening.