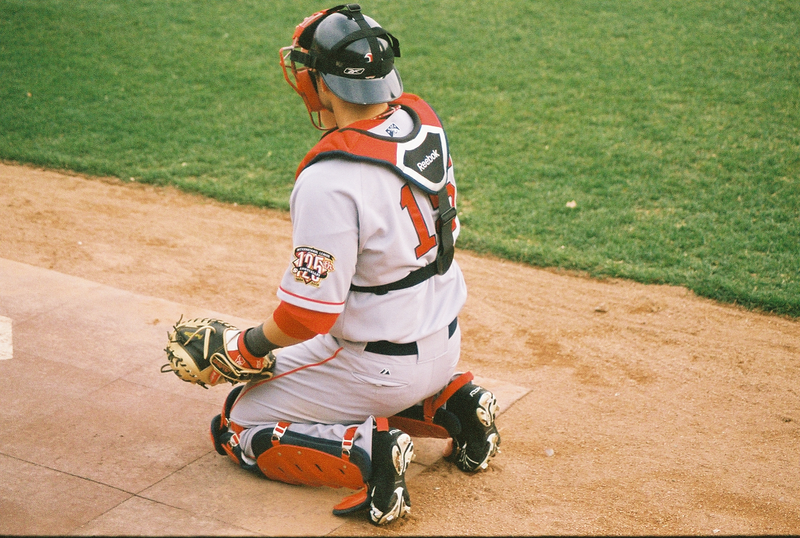 A long, long time ago, the Syracuse Sky Chiefs were the triple A team of the Toronto Blue Jays. In 2006, former PawSox infielder Luis Figueroa visited McCoy Stadium as a member of this team and got to fulfill one of his long-standing wishes: Trying to score ladies in the park's front rows during game time. Scoundrel!
It's four years later and LF is back in the Toronto minors. Fortunately for female fans, Figgy's in Vegas. Syracuse is Nationals territory now. Hope Stephen Strasburg likes urban decay!
And how about this? Pirates DFA-ing Brandon Moss. Moss was like the son you never had, a true-blue paper boy. He'll probably end up in triple-A Indianapolis, which gives him the opportunity to visit Pawtucket and see people like Ben Mondor, who's like the father you never had.
Dusty Brown's been sent to the minors. I just saw him last night with the big club! This will be Brown's tenth year in the minors. I hope he hasn't lost his sense of humor.