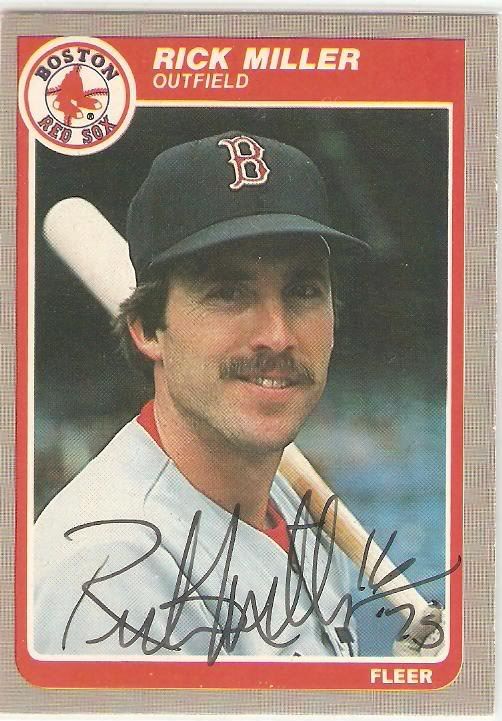 Rick
Miller is an outfielder who played for the Pawtucket Red Sox in 1970. At that time, the PawSox were Boston's double-A team. He was 22 years old.
Through 113 games,
Miller
batted .237 and hit 12 home runs. He walked 75 times and struck out 77.
Two things:
1. Rick Miller is
now the manager
of the New England Collegiate Baseball League's
New Bedford Bay Sox
!
Guess who's
checking out a new ballpark this summer!
2. Donald Dilly, Katsuhiro Shitanishi, Leslie Slough, John Mountain. Heard of any of these guys? They
played with Miller
on the PawSox. No? Then how about Carlton Fisk and Juan Beniquez!
Rick Miller's hard to find at McCoy, but I will make a point in 2012 to get up to the upper portion of the third base tower to pay a visit. I may also re-write "Celluloid Heroes" and make it about PawSox players of yore, such as Mr. Miller here...