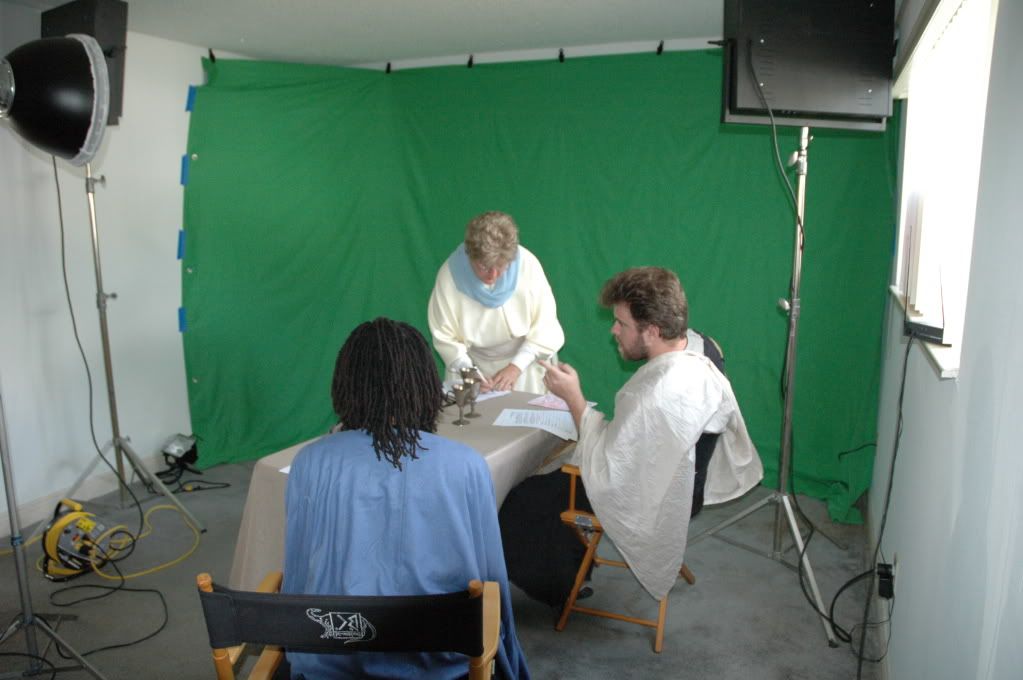 Pawtucket Red Sox radio guy Dan Hoard's replacement is Aaron Goldsmith, coming from the Texas Rangers' double-A team, the Frisco RoughRiders.
He looks quite young
. Can't wait to bump his radiocast all summer!
Today I learned of 12 minor league signings. Rich Hill I knew about a while back, and I was thrilled to hear of his return. Another welcome return is Brandon Duckworth, who pitched well in 2011 for the PawSox. And Tony Pena Jr's back! Nate Spears gets a fresh start!
I'm going to take a look at some of the other signings with help from some blogs I've come across.
1.
LHP Jesse Carlson
, coming from Toronto. Did not pitch last year, expects to be ready by spring. Would you like to see
some pictures of him rehabbing
? Also, BoSox Injection's Derek Stykalo
takes a closer look
. Okay, am I crazy or does it kind of look like the Berlin (CT) Patch broke this story? What a scoop!
Also recommended:
Drunk Jays Fans' take.
2.
RHP Carlos Silva
- SCOTTPRIEST of TEDSARMY.COM
says
, "Fear not, Red Sox fans who think the rotation is not deep enough. Ben Cherington has saved the day with the signing of the mighty Carlos Silva."
3.
RHKB Charlie Haeger
- Back
in
July, "charliezink16" exclaimed, "HOLY F*CK no way, I fuggin love Charlie Haeger i'm speechless this is awesome haha, Haeger was signed to pitch in AAA and get Lavarnway some knuckleballs before going up to catch Wakefield, YUP" (
Sox Prospects Forum
)
4.
RHP Will Inman
- Looked around a little bit for some reaction or comment but I came up virtually empty-handed. So I give you this, from John Arguello of '
Cubs Den
' -
"Inman was once a top 10 prospect with the Padres. He's a finesse pitcher who relies on control and command of his pitches. Oddly his walk rate has been going up while his strikeout rate continues to climb, all the way up to 9.23 last season. He's still young, actually younger than prospect Chris Rusin, and if he can find his control he can still be a useful bottom of the rotation starter. It doesn't make him better than guys like Rusin or Eric Jokisch, but he could add some depth and competition."
5.
RHP Doug Mathis
- Conor Duffy of
Sox.Rox
gets into it
a little bit.
6.
RHP Chorye Spoone
- Start by
reading this
from
Hardball Times
. Then,
check out this forum
where Spoone's mother says: "The Orioles did offer Chorye a minor league contract but he decided that from the offers that he had...Boston was the best fit for him in the Relief role. While we will miss being able to watch him close by we wish him the best in Boston."
7.
LHP Justin Thomas
- All I keep coming up with is Justin Thomas committing to Georgia Tech. Sorry.
8.
INF/SS Pedro Ciriaco
- Nothing. Not one Red Sox blogger could throw together an analysis? A profile, a projection? A personality piece? Instead, here's '
Wiffleball Hero
' from the
ONLYBUCS.NET
forum: "Sam Holbrook clearly doesn't get Pedro Ciriaco's speed. Pedro Ciriaco is Usain Bolt in stirrups out there! They said Bolt had a false start too. The fools. Nobody understands what guys like Bolt and Pedro Ciriaco are capable of."
As always, please refer to soxprospects.com for the best and most thorough information.