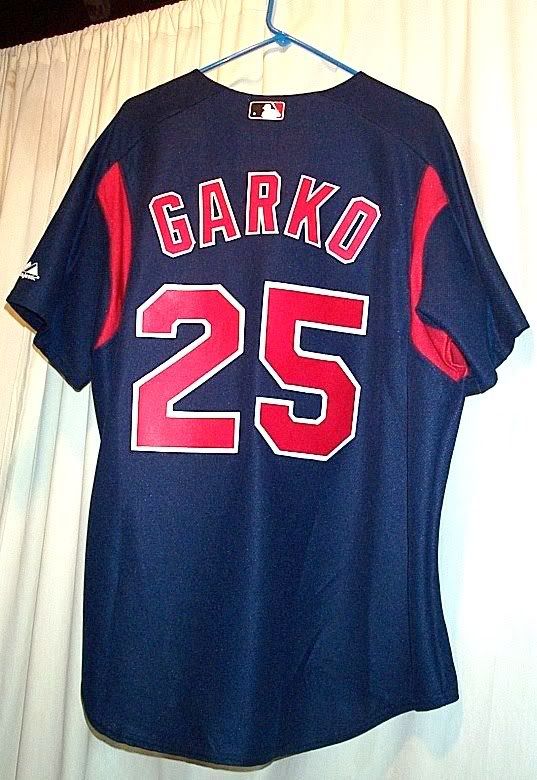 I'll be watching the game tonight. Possibly final game.
I could miss it, though. I could not watch and do something else.
I like the Indians. I picked them to win the ALCS. I still think they are going to do it. I don't see how they can't. A lot of people KNEW this was going to happen but couldn't say it out loud. And maybe my worst secret is that I want to see Cleveland play the Rockies.
Red Sox lose: I'll be saddened. I could barely watch the Diamondbacks' faces in the NLCS even though (like everyone else) I was all for the blessed, beloved Rockies. Eric Byrnes is an asshole yet I hated to see him make the last out. It's pathological. I always feel bad for the losing team. Yes, even the Yankees sometimes. It's an embarassing affliction that I take a lot of crap for.
Call the cops on me. I'm not a TRUE Red Sox fan. My allegiance is diluted by Twins love and Devil Rays appreciation and National League curiosity. I'm distracted by the minor leagues. I'm not rabid or passionate. Ask me what I think of Theo! Schilling!
I'm less and less charmed by Boston every day. This confuses me since there was a time when it was all I ever did. I went to the park at every opportunity. I read all the message boards and blogs and read about the players and saved the best pictures into desktop folders. I'd watch the game every night. Wherever I was: pool halls and barbecues and taverns. And it STILL wasn't enough. It ruined my life! I could write a book about the Destructive Properties of Fanhood. (Chapter One: The Financial Drain.)
I love Pedroia! Lowell! Okajima! Tito! David Ortiz endlessly! I love the bullpen and the left fielder! I love that bald guy with the glasses that sits in the dugout! I love Wiggum, the bullpen cop. I may love Coco Crisp and Alex Cora. Wow, I could talk myself back into this!
But then there's Casey Blake's beard, Rafael Betancourt and Trot Nixon. And Ohio! The Curse of Rocky Colavito!
Yeah, I'm watching it tonight. BAKED ZITI!!!!!