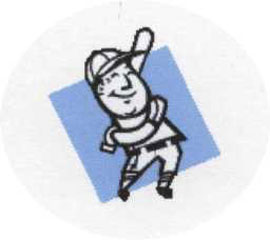 Ken Macha (handsome) got shitcanned but good. I feel bad about that, even though it's not much of a surprise to me. I also feel bad about the A's not making it, but how can you not love the Tigers madly?
Speaking of former A's employees, Eric Byrnes. What the hell was Fox thinking? I'm not talking about his hair. Imagine him being one of your teammates and having to sit next to him on the charter jet. On the way to NYC to play the Mets from Phoenix. And he gets to talking about how moths spray this stuff that is a potential cure for cancer.
Speaking of people you don't want to sit next to on a plane, Arroyo has made it very clear that he'd like to return to Notsob. What a surprise. Again, I like him okay as a pitcher... I even almost loved him after his perfect game in Pawtucket and then his '04 talents. You know what, I'm not going over this again.