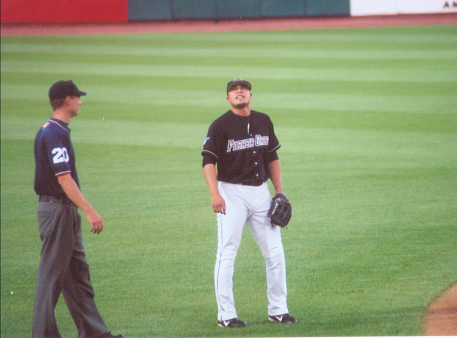 Yes, please! Future Blue Jays shortstop... or pitcher... or spring training invitee of diminished value Sergio Santos watches a plane fly overhead. Please forgive me when I say I took this photo because he's insanely hot. One of a series.
This is a beautiful shot. The dude in the background with the bad Eminem hair is Zach Borowiak. I'm not sure who the player with the stylish man-purse is. Pardon me while I go frame this masterpiece.
This is probably Jeff Corsaletti. See how the baseball kids wear their pants these days? It's going to look so stupid and dated in ten years. Be like Alvarez and slap on the stirrups. Just don't front like you're a DJ.
This is undoubtably infielder Iggy Suarez. What a great photo I took!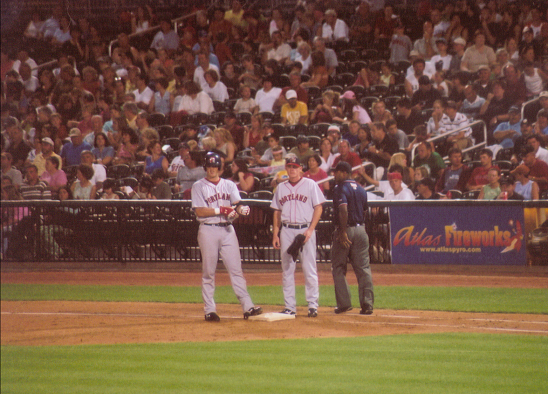 A Sea Dog takes first base.
They might be a pitcher. Please don't look at his right foot too closely.
I really effed up here. I cannot identify half the players. Help me out.