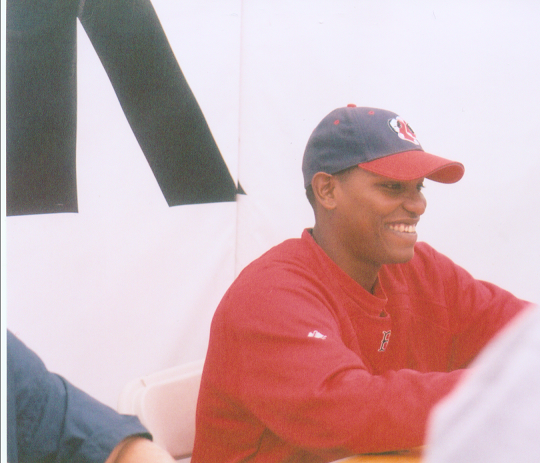 The Boston Red Sox are in Fort Myers for spring training. You can read all about Manny Ramirez, Jacoby Ellsbury, Curt Schilling, Coco Crisp, Jason Varitek. Great coverage, everybody.
Hey! What about the minor leaguers? Oh, well, here's a few pictures of Justin Masterson and Michael Bowden. Look at the talent! Do you think Masterson will start the year in Portland or Pawtucket?
Would it kill someone to take a look at the non-prospect people down there? What about all of us Devern Hansack fans? What if I wanna see what Jeff Bailey's up to? Brandon Moss? Uhhh... Charlie Zink? Help me out! I'm trying to do this damn thing! Don't they have some crappy little newspaper in Pawtucket? Send down Brendan McGair or something!
Dusty Brown, not Kottaras. Put that on a sign or something.