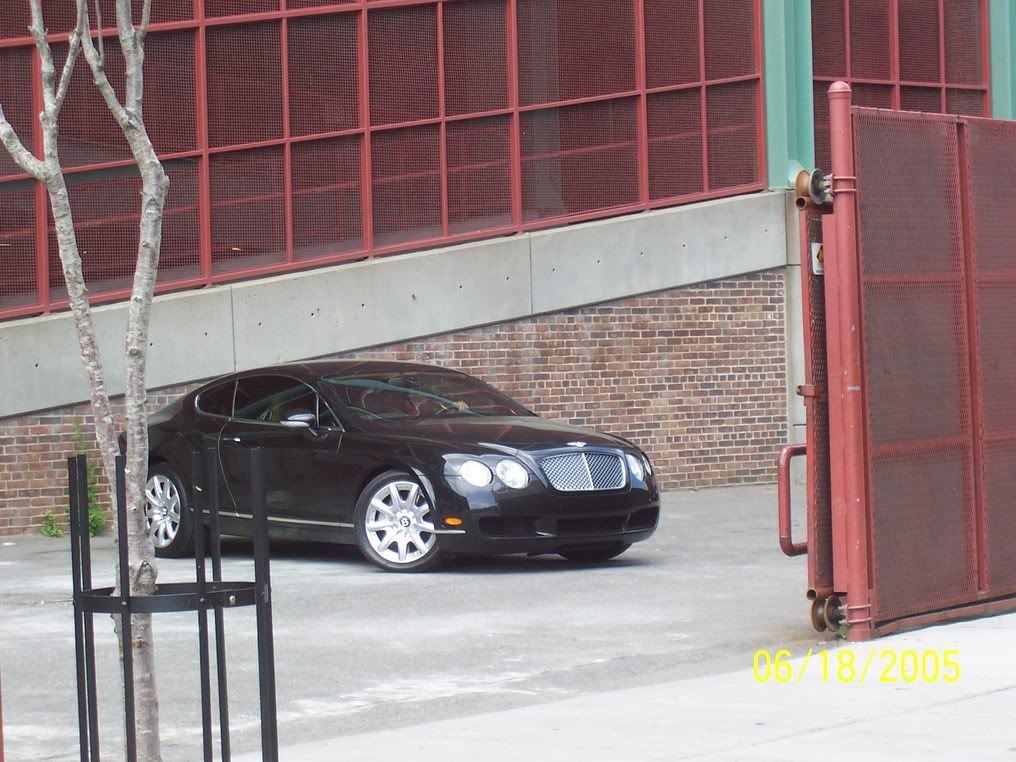 Former Red Sox great Matt Mantei has emerged from retirement and is now hanging out with the Detroit Tigers, wishin'. And hopin'. Dontrelle Willis makes small talk with him and then turns and asks Verlander, "Who is that guy? Is he with us?"
Good luck, Mantei! In the meantime, please enjoy a picture of his black car. I'm not a car person, so I don't know what kind it is, but it falls under the category of "Assholemobile".
In other news, Cecil Fielder's become a Can-Am manager. When the Atlantic City Surf comes to Brockton, be sure and say hello.
Do they call it Brock-town? Because I'm going to start doing that.