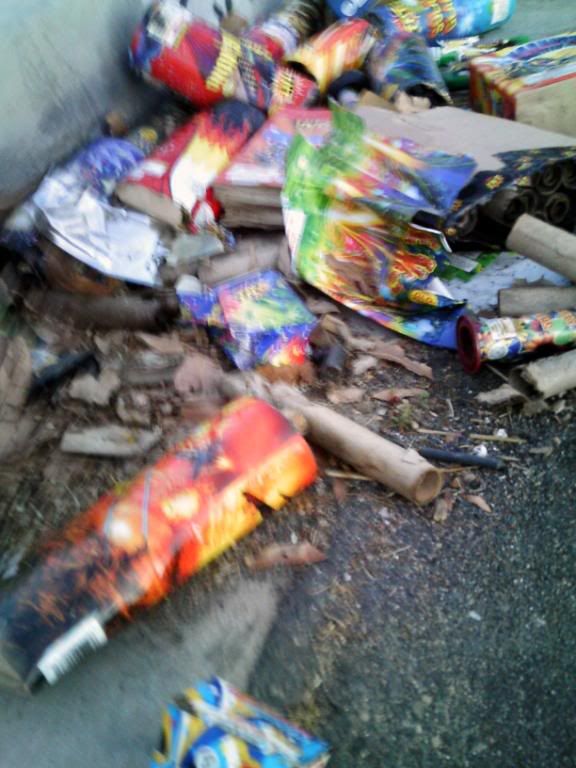 Allow me to provide you with the McCoy Stadium schedule of fireworks for 2012!
July 2
- v. Rochester Red Wings (MIN), game starts at 6:15.
July 3
- Versus the Red Wings again. Same time, 6:15. I will tell you, though, that the only tickets left for this whiz-bang affair are General Admission. I STRONGLY RECOMMEND GETTING THERE LIKE TWO HOURS EARLY. This is not an exaggeration. And eat a huge stack of flapjacks before you go so you don't get hungry. The concession stand lines get long and you don't want to miss anything.
July 7
- v. Syracuse Chiefs (WAS), game starts at 6:05.
September 2
- v. Empire State Yankees, AKA Scranton Wilkes-Barre Yankees, AKA the team that no longer has Juan Miranda or Jesus Montero. Game starts at 6:05.
Any questions? No? Well, let's pretend you do so I can run a FAQ.
Q:
What time do the fireworks usually start?
A: About 15-30 minutes after the game ends.
Q:
When does the game end?
A: After 8.5 or 9 innings are played.
Q:
How long does that take?
A: Two hours and 52 minutes.
Q:
Where is the best place to sit?
A: On the pitcher's mound with a six-pack of New Hampshire's finest beer.
Q:
How do I get on the pitcher's mound?
A: Practice, practice, practice!
Q:
Do they let the fans light fireworks, too?
A: No, but if you bring some Black-eyed Peas or Maroon 5 CDs, I'll help you burn them!
Q:
The Black-eyed Peas were good before Fergie joined them!
A: No, they were never good.
Q:
What do you mean by 'General Admission'?
A: Essentially, they are first come, first serve cheap seats. If you come too late, you'll have to sit behind the press box and you can't see a doggone thing.
Q:
Why is it so hard to get tickets to fireworks games?
A: Some ballparks blast rockets after every chippy little hit. The PawSox are more selective, doing it only a couple times a year, so there's a great demand.
Q:
It's just fireworks, though. A lot of places have them.
A: It's probably the combination of baseball, hot dogs, and freedom, combining to form a perfect USA-gasm.
Q:
What if there's a rain-out?
A: It never rains on Fireworks Night.
Q:
Thanks so much for being an invaluable resource! The Pawtucket Red Sox Baseball Club Inc. must be so grateful for your attention and service and fanhood!
A: They show their gratitude by leaving me alone and not threatening to shut me down, I think.
Have fun this summer, guys! See you Opening Day!