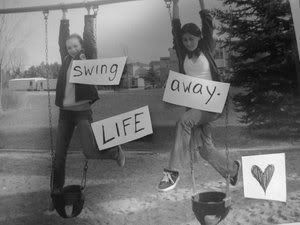 While I was cruising for naked pictures of Luis Exposito, I came across something new. That almost never happens.
It was a
profile of a Rhode island gent
, name of Alex Caracuzzo. And it was on this
SLA Baseball Caucus website
. Heard of it? No? Me neither.
Evidently, SLA stands for
S
pecial
L
ibraries
A
ssociation. Which leads me to the conclusion that the SLA Baseball Caucus is a group of librarians that work at fancy specialty libraries that are into baseball and baseball literature. But they don't necessarily work at baseball libraries. I think. Also, they probably have no ties to Patty Hearst.
So back to Alex Caracuzzo, who lives in Warwick. He is featured in this month's SLA Baseball Caucus Member Profile! Let's talk to it!
Favorite team:

Red Sox, although I should say the Bibliotechs (the MIT Libraries softball team) so my captain might put me higher in the batting order if he stumbles on this profile!
WHAT?! The MIT Libraries have a softball team?
Favorite memory:

Baseball memory? I saw a PawSox/Columbus game with my dad and my little league team when I was about twelve. By chance, it was Mark Fidrych for the PawSox vs. Dave Righetti on some sort of rehab start. Back then, McCoy only had 6,000 seats but 10,000 fans squeezed in anyway. It was the most exciting event I'd ever attended to that point. I don't remember sitting after the fourth inning. The Bird pitched a complete game and won, and acting like his eccentric self.
This is possibly the second greatest thing that ever happened at McCoy Stadium. I'm blown away to hear a first-hand account.
What must you have at every Baseball game:

A ticket. I don't even need a seat. I prefer to walk around every few innings and watch from different perches. You catch so many different vibes in the park that you'd miss if you sat in one place for three hours. Also, sometimes you (accidentally) wander into areas you shouldn't…
Absolutely true. Although I generally like to sit up front on the first base side, it's pretty cool to stand over in left field, above the home bullpen. It's breezy, you can hear both the PA and the radiocast, and the perspective is cool. It also makes you want to feed the relievers.
Was that good enough? I think so!