Pawtucket wins, 6-4, again probably because I wasn't there. Friendly righty
Rubby
De La Rosa gets the win for the PawSox, loss goes to
LHV
starter Sean O'Sullivan.
De La Rosa was the most successful starter so far, pitching five scoreless innings and keeping his pitch count to a crisp 70. He gave up two hits, no walks, and struck out five batters. And I realize now that he was the dude sitting with Varitek in the stands. I wonder what they talked about?
Sean O'Sullivan, Turkish righty, pitched four innings and gave up four Pawtucket runs. Left fielder Bryce Brentz led off the second inning with a single off O'Sullivan, which worked out great for Brandon Snyder because he followed that up with a home run to right field. Snyder's easy to root for, isn't he?
In the fourth inning, Dan Butler hit a line drive double to left with a runner on base... Score! And with Butler dangling on second like a sizzling pork chop of love, the enigmatic Mike McCoy singled him in. Score!
In the fifth inning, Garin Cecchini hit an RBI single. I know it's early, and only time will tell, but Cecchini hasn't seemed to have a problem adjusting to triple-A. Have had a problem. Seemed to... had haved. Hasn't. Errr... GARIN CECCHINI IS THE NEXT BILL MUELLER POST MY STAMP!
Bottom of the sixth, two outs, Brock Holt got to first on an error by first baseman Reid Brignac. Alex Hassan doubled in Holt for an unearned run. Mike Nesseth was too busy pitching to put anybody down.
I'll bet everybody got pretty nervous in the seventh inning! Just kidding, it was wicked cold and people had their little shivering puppies to consider. I'm sure it was just Crockett and the fleece vest guy left. Chris Resop was pitching, and although I love him dearly, he had a rough go. Resop started the inning by walking Jim Murphy and Brignac. Catcher Koyie Hill doubled and both gents on base scored. So long, Chris!
Enter turbo-asshole Drake Britton. (Don't mind if I do!) Britton walked Steve Susdorf. Left fielder Tyler Henson was the next guy and I suppose he hit a ground ball to short that Heiker Meneses couldn't handle, so Henson reached on an E6. Drake Britton probably head-butted Meneses later on.
BASTARD, HE'S JUST A BABY!
Anyway, Hill scored on the error. Andres Blanco then hit a ground ball and reached first on the force. Henson out, but Susdorf scored. I wasn't at the game, but I'm guessing Dan Butler ran out to the mound at some point. Whatever, Britton got the last two outs. Brayan Villareal pitched the ninth and got the save.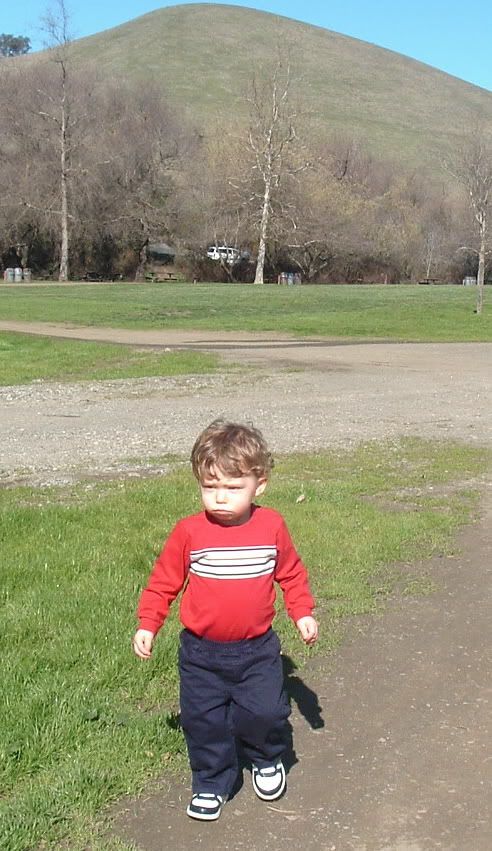 two things:
1. Garin Cecchini went 3-3. He must skip into work every day
with two coffees
. Hassan had a couple of hits. Still nothing going on for Lavarnway.
2. I don't know much about Mike McCoy and I really don't feel like sifting through stories about some football coach so I need someone to come forward with info. Wait...
He flies a lot!
3. "Catcher Koyie Hill and second baseman Troy Hanzawa are making their first starts of the year, giving Rupp and Cedeno a day's rest." -
Greg Joyce
, the definition of competence.
4. Paul Kenyon pretty much
phones it in
.
5. "It came off the bat and I didn't think it was gonna go out," O'Sullivan said. "You see the outfielder running and turn and then you see his numbers and you go 'oh boy, oh boy.' It snuck around, but (Snyder) is a good hitter." -
I love Joyce
!
She's my favorite author
!
THIS AFTERNOON. Jeremy Kehrt v righty Jonathan Pettibone. Should be ELECTRIC!