Jonathan "
Sweet tea and fishin'
" Pettibone WINS! for the IronPigs 5-4. And now they're going home, leaving a cold wind to blow through McCoy Stadium. Bye, guys. Bye.
Jeremy Kehrt started for Pawtucket, pitched five innings and gave up three runs. I understand you need (inexpensive) guys like Kehrt in Triple-A. You can't have a prospect manning every station. But when they started hanging around for more than a season or two, that drives me crazy. It just seems lazy to me.
Pettibone! There's a haircut you can set your watch to! Enjoy his essence, because he's probably Philly bound. Pettibone pitched five innings and gave up four runs. Then Lehigh Valley parsed out their bullpen to the tune of one reliever per inning.
The scoring commenced in the bottom of the second inning. With one out, Brandon Snyder hit a ground ball double to left. Garin Cecchini, who's like an infield Rocco Baldelli, followed with a line drive single to center, scoring Snyder. And the PawSox lead 1-0!
Cecchini made it to second base on a wild pitch while Christian Vazquez was doing the DH thing. Vazquez got happy and singled to put runners on the corners. Corey Brown hit a sac fly to score Cecchini, 2-0. Is he related to Jordan Brown?
Vazquez advanced to second on another Pettibone wild pitch while Heiker Meneses was at the plate. Meneses singled, which I believe is his first hit of the season. Vazquez chugged home, 3-0. But Pettibone got Mike McCoy to pop out to end the inning.
The IronPigs responded with three runs of their own in the top of the third to tie things up 3-3. All you really need to know is that Clete Thomas hit a two-run double.
No further scoring until the sixth inning. Tommy Layne was pitching beneath the blue suburban sky. Layne got Murphy to K, but then the lithe Reid Brignac tripled to right... I'M LOOKING AT YOU, BRYCE. The large and productive Cameron Rupp seized the opportunity with a 1-2 count. JONRON! 5-3 IronPigs.
Pawtucket eked out their fourth run in the eighth inning. All you need to know is that poor Kyle Simon was pitching and Pinocchio doubled.
Lehigh Valley righty Luis Garcia pitched the ninth, got the save. Mike McCoy struck out looking to end the game, split series, pack up and steel yourself for the Chiefs.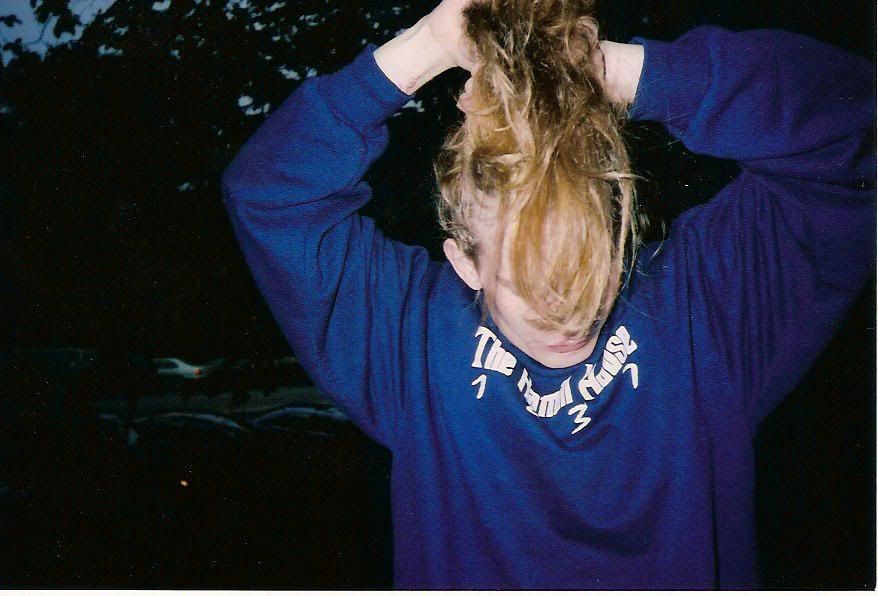 I REALLY WANT TO SEE THE UNCOMFORTABLE CLETE THOMAS INTERVIEW!
1. Ryan Lavarnway still has not gotten a hit. Neither has Corey Brown. Where is the Corey Brown concern and outrage? Don't worry, Corey, I care deeply about your output.
I hear you, and I see you.
2. It's all good, Jeremy Kehrt.
Congratulations on your championship.
3. Cecchini made his first error. It's okay, the RBI canceled it out.
4. Dalier Hinojosa pitched the last couple of innings. I guess Brentz made a catch of spectacularosity to get Hinojosa out of a baserunner predicament. I'm happy with Brentz so far this season and I hear he's a good guy so whatever, fresh start. Someone please tell him I said that.
5.
Greg Joyce
: "Asked if he would feel ready to pitch in a Phillies uniform on Saturday should the organization call his number, Pettibone responded 'absolutely.'" Joyce is still finding his voice, but so far so good. At least he spells the players' names correctly. MCGAIR.
I absolutely must find a way to get back to Bethlehem/Allentown this season. But in terms of money, I have no money. I'm going to drunk text
Benjamin Hill
. No correlation, I just want to drunk text Benjamin Hill.
TONIGHT. The Syracuse Chiefs are in town! Young giant righty Blake Treinen v my old pal Chris Hernandez. I'll be there in spite of it probably being in the 20's tonight. It's cool, I have
Frank's battery-operated socks
to keep my feet warm.