Bye, Ed Rogers! Bye!
Scales and Junior Spivey say goodbye.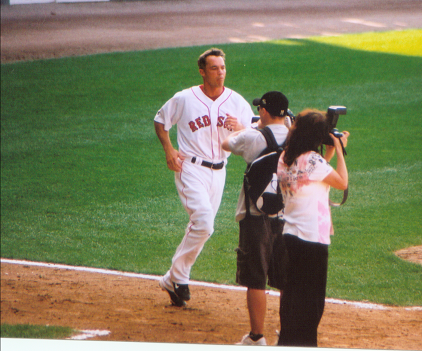 Super Joe and his unceasing hustle.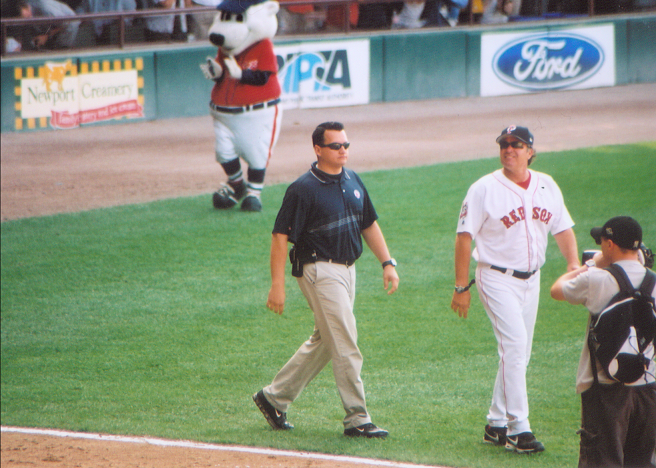 Trainer Greg Barajas and Buda must get mad ladies.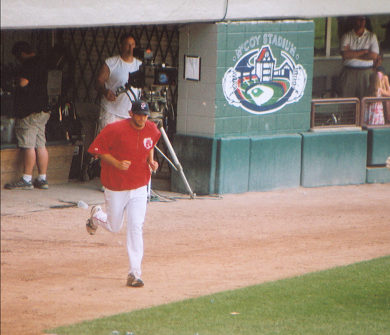 Dave Pauley takes the field to say adios.
I'm gonna miss Griff.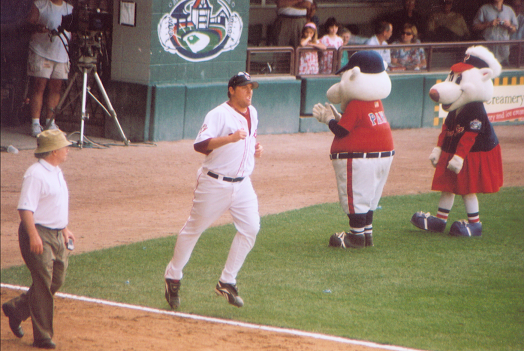 The Mighty Travis Hughes. Intimidating!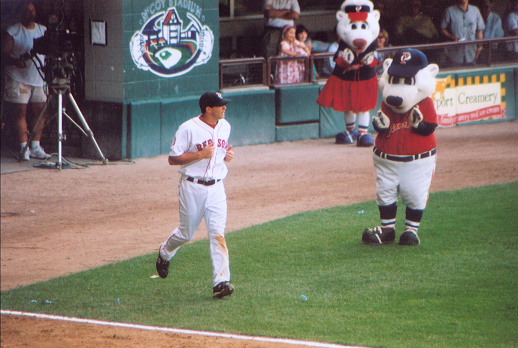 Paws applauds Jeff Bailey.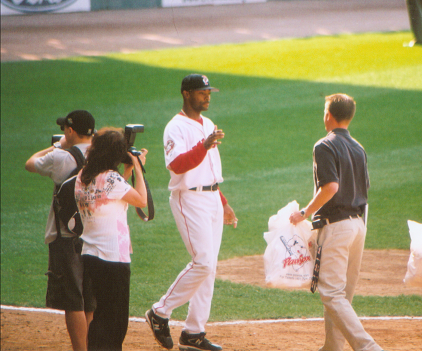 Bobby Scales is kissed by warm September sunshine.