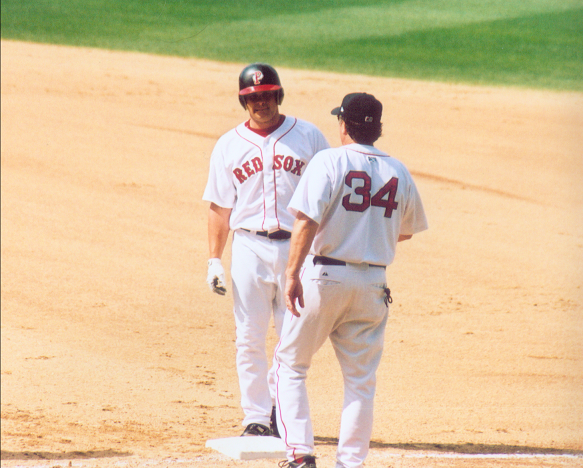 I don't know how to say this, so I'll just say it. JEFF BAILEY IS BACK!
The Red Sox went and resigned him. I can't believe it. It has been a long time since I've seen a guy last this long in Pawtucket. I don't get it and I don't understand, but that's fine. I love Jeff Bailey.
One of the greatest baseball moments for me in 2007 is Jeff Bailey getting called up to play a weekend in... Chicago, was it? I don't know but he did end up hitting a home run and it was his sole production.
Welcome back, neighbor!