In short, no players, new coaches. Hitting coach Russ Morman wore a terrific holiday sweater. I took note of the bulletin board menus in the clubhouse and noticed that they order their Dominican food from MY FUCKING CITY!! Central Falls! I used to go to that place sometimes and the guy there's really cool and maybe a little handsome. Rakishly. Shh, don't tell him I said.
No Kapstein, but I did see Bob from Bob's Big Adventures and most of the staff.
I got a few free GA tickets. And have I told you this? In the 'players and personnel only' area, the halls are lined with meorabilia. Really great stuff, newspapers and plaques and trophies and posters. Like a little museum. If you haven't been to one of the off-season fan things, you really need to get on it.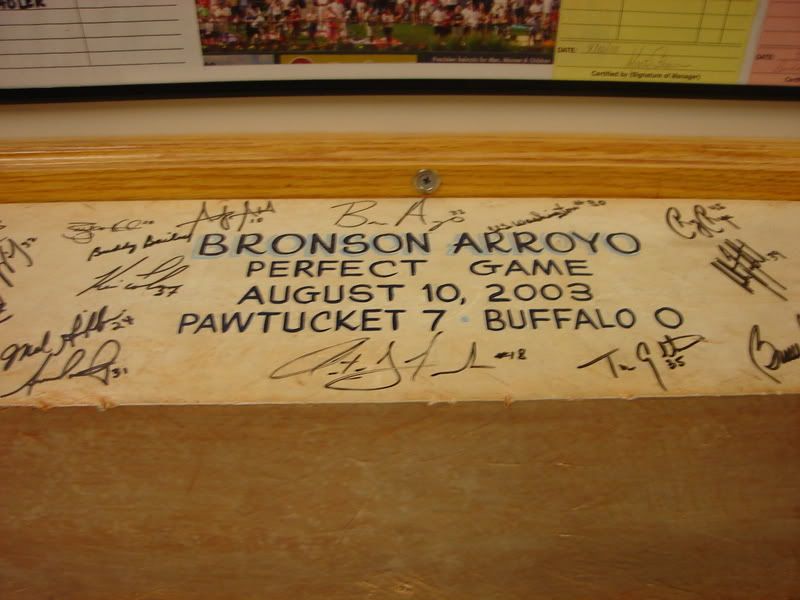 Hot Stove Party should be in late January. It generally coincides with Boston's tickets going on sale (the remainder).
I'm going to Hartford... okay, WEST Hartford for a couple of days (work). If everyone could hold off on major moves until Wednesday, that'd be great. I love you.