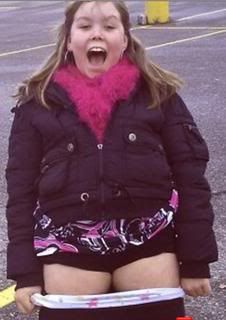 Pawtucket loses again, 6-4. It was RA Dickey up against Billy Traber.
Traber pitched six innings and gave up five runs on eight hits. Charlie Zink is a reliever now, I guess. Just like 2005 and 2006!
Zink gave up the sixth run in his 1 1/3 innings of work. He put runners on second and third and was requested to depart the mound in favor of Javier Lopez. Lopez could have helped a brother out, but instead, he gave up an RBI single to the hitterish Brock Peterson.
Pawtucket had a runner in scoring position in the ninth, but Gil Velazquez failed to deliver. IN BED. Game over!
if i tell you tonight, would you turn out the lights?
1. Dustin Martin had two RBI for Rochester
2. Hey, looky here: Sean Danielson is a good baseball player. Stupid fucking management. You should have been playing this kid the whole time.
3. Anthony Slama pitched post-Dickey and finished the last two innings. RA Dickey and Anthony Slama, guys. Come. On.
4. Who doubled for the Red Wings? Macri, Butera, Pridie, Tolbert, and Valencia. Valencia swore he'd burn the whole city down.
5. Two RBI for Velazquez. Wow.
6. Jed Lowrie is still hanging around. He is not batting after Jeff Bailey and Joe Thurston, though.
Two home games left! I'm skipping the game tonight but I'll be there Saturday. I'm prepared, I swear.