Syracuse WINS!
5-3. Syracuse the city LOSES! population. Have I ripped on Syracuse enough? It has a nice fountain that you can ride your bike through. But the only time I wanna see Syracuse again is if they're being crushed by the PC Friars. Oh yeah, IT HAPPENED!!!
Chiefs starter
Shairon Martis
was almost on the hook for a loss. Enrique Gonzalez could have won this game, but TJ Large blew the save in the eighth inning. Large loaded up the bases before getting an out... but then, Ian Desmond grounded into a force so Leonard Davis was out at home (good job, Jed Lowrie). But Gustavo Molina hit a ground rule double, scoring a pair of Chiefs.
Large followed all of that up with an intentional walk to Mike Daniel. Right. Who? But Dennis Hopper had a productive groundout, scoring Norma Desmond. The very large and very frightening Daryle Ward was the next batter, and I would have been shitting myself, but Ward grounded out to second to end the inning. 5-3 Pawtucket and Logan Kensing shut it down in the ninth, facing Bates, Denker, and Danielson. FIN.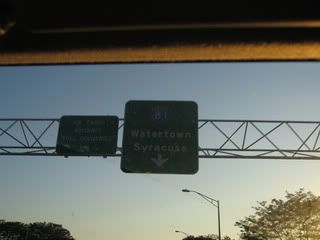 arcane string:
1. Chris Carter went 3-4 with a double. Mark Wagner hit a two-run single in the sixth.
2. Jose Vaquedano pitched two scoreless innings.
3. Big Brad Eldred hit a home run. Imagine if he laid down on top of me? SQUISH!!!
4. Angel Chavez did not play again. I have to wonder if he was held back from the road trip, much like McBeth and Lopez.
5. And so it begins: Dusty Brown gets a call from Boston. It should have been Maldonado. No, I will not get over it.
6. Enrique Gonzalez has freckles. You can't really tell unless you look closely. It is darling.
7. The
Chiefs
did not make the playoffs, but they finished
over .500
.
8. Kensing, Desmond, Zack Segovia, Marco Estrada, and Ross Detwiler were all
called up to Washington.
9. After the game, several Chiefs players tossed their hats into the stands.
Tonight! Kris Johnson v Drew Carpenter! Or Zink v Jack Egbert? Wait, you mean I'm all finished? I don't have to make out the lineups which I fucking hate doing because the first names are not listed on the minor league web site and I can't allow myself to just put the last names? And how am I supposed to remember everyone's first name? Who Davis? Who Garcia? And is it Barbaro Canizares or Andy Cannizaro?
SEE YA!!!!!