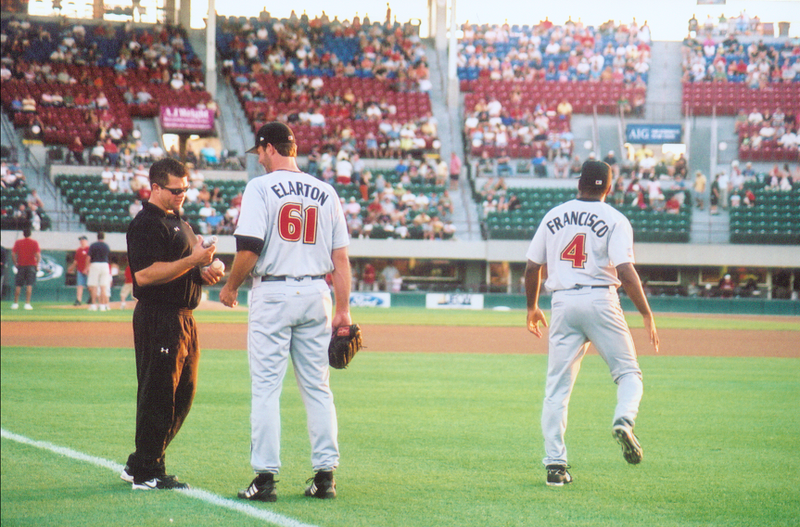 The Buffalo Bisons are the AAA team of the Cleveland Indians. 'B' comes before 'C' (Columbus, Charlotte) and I was trying to go in alphabetical order. So I'm mad as a nest of hornets! And I was really looking forward to the Durham Bulls this morning!
The cool kidz:
1. RHP Adam Miller. Candy and Ronny, have you seen him yet? I saw him pitch last year, not knowing anything, and it was really exciting. I should look that game up. Wait... okay, it was two years ago! Miller gave up two hits and struck out eight Pawtucket batters over seven innings. The bullpen blew the game, though. So he's been in Buffalo since '05? Anyway, yes, he is a champion. And he won't be in Buffalo for long.
2.
1B Jordan Brown
. (lefty)Was the Eastern League's MVP last year. So I saw him in Connecticut? Not really, it was way too foggy.
3. LHP
Chuck Lofgren
.
4. What you really need to do is read the superlative
Cleveland Indians Minor League
Insider blog. You cannot touch that.
spread the word around:
1. Pitchers Jeremy Sowers, Tom Mastny, Aaron Laffey, Scott Elarton.
2. INF Aaron Herr, RHP and banjo player Matt Ginter
3. OF Jason Cooper, OF Nate Panther. Panther! I remember him from the Akron Aeros, playing the CT Defenders! PANTHER!
4. Former Padre Josh Barfield. We had such high hopes.
5. Cliff Phifer Lee has landed the fifth spot in the Indians' rotation. Good for him. I saw him pitch at both Fenway and McCoy.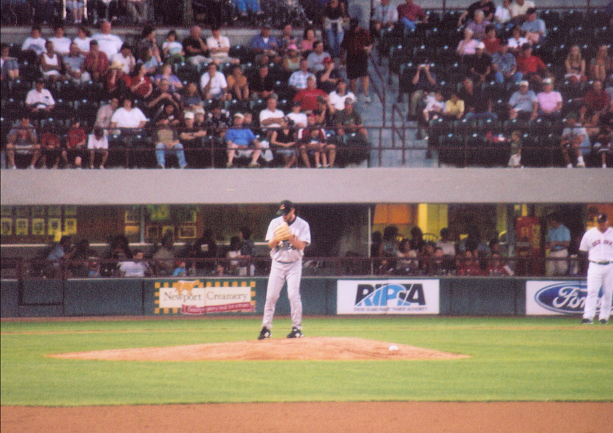 Separately and relatedly:
1. The Bisons play at Dunn Tire Park and I am going in a few weeks. I will probably bring this up about 500 more times. I could also talk about the time I drove to Niagara Falls for no reason, because it's a good story.
2. The Buffalo Bisons come to Pawtucket three times. They really have one of the best rosters in the IL so... I recommend a game or two.
3. Also check out the
Bisons Blog
.
4. The Bisons have been around
since 1880
. That is something to marvel at.