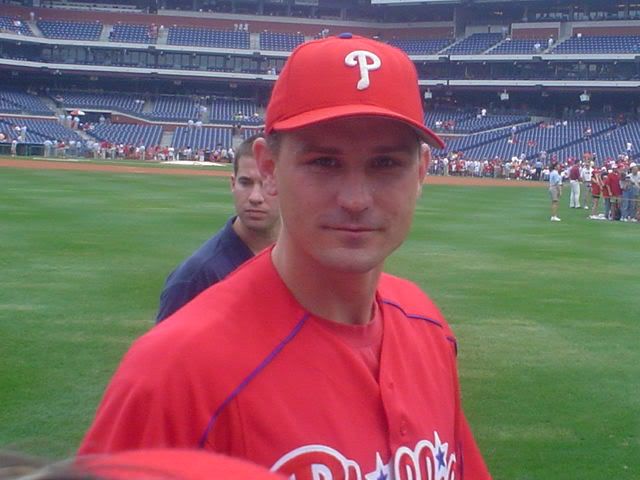 Lincoln "Sheldon" Holdzkom is back, signed to a major league contract as a free agent. The Phillies had placed him on waivers BECAUSE they'd Rule 5'd him and they didn't want to put him on the 25-man roster.
Curt Schilling was placed on the DL so LH took his spot on the 40-man. This all seems very strange to me, but what the hell.
In other Phillies/PawSox news, former PawSox great
Chris Coste
has written a book called "The 30-Year Old Rookie". It's his second book and he wrote it ALL BY HIMSELF! I should probably read it.
Chris Coste is likely to be the Phillies' backup catcher in '08. He played first base in the AAA All-Star Game back in '02. And everybody loves him.