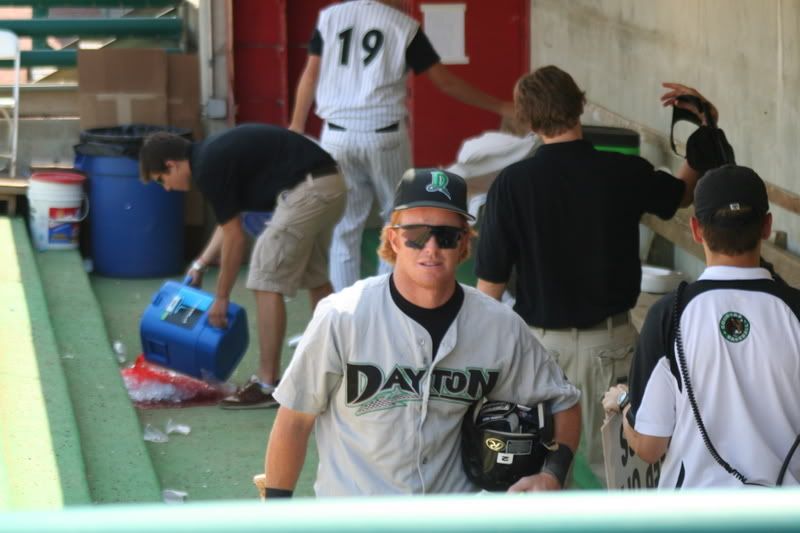 Yesterday the Baltimore Orioles defeated Boston 9-8.
Devern Hansack pitched the fourth and fifth inning and gave up four hits, two of them homers (Justin Turner, Nick Markakis). Hunter Jones also surrendered a home run to JT in the seventh. Jones gave up two runs in the seventh all told.
So Baltimore hit five home runs yesterday aft! One of the crushers was Felix Pie, who's still bubbling away under the golden crust of goodness. I may see him this summer.
Angel Chavez
went two for three with a double. Rocco Baldelli doubled as well. And some lumbering minor league DH-type managed to triple.
I do not know who
Justin Turner
is. Baltimore got him from the Reds (along with some other dude) in exchange for catcher Ramon "Discover Me" Hernandez. Any major dude will tell you he's an
up-and-coming infielder
who should probably work on his defense. Holy crap, that could be anybody!
In further Orioles news, former Pawtucket pitcher and noted humanitarian Dave Pauley has pitched 9 1/3 innings down there. ERA = 7.72, not sure how many walks he's given up or anything. We've got to help people because people need our help!