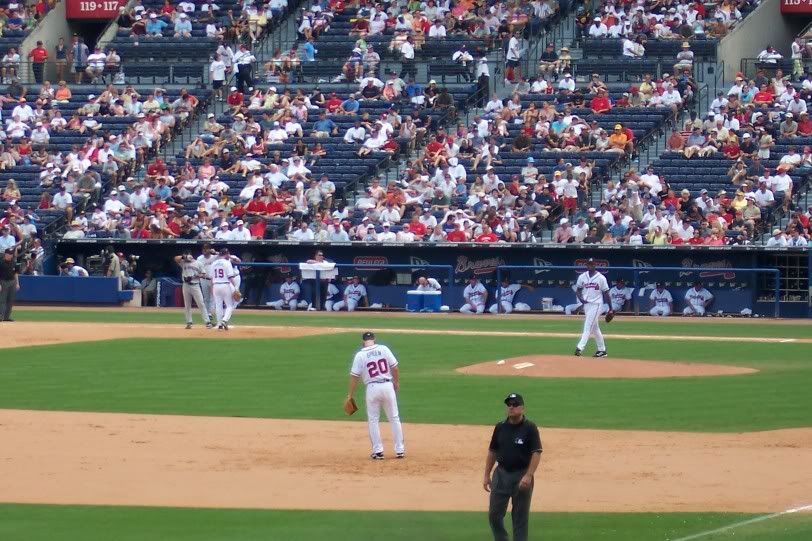 Nick Green: Is he Joe Thurston or is he Keith Ginter?
Greeny (I am certain of it) spent all of last year in Scranton/Wilkes-Barre (NYY) and was a real Lowly Worm (.233/.285/.658). He also lead the team in errors (19).
He has played a smattering of MAJOR LEAGUE games for Seattle (2007), Tampa Bay ('06),
the Yankees
('06), and Atlanta in 2004. I suppose he led a meaningless, empty existence until he was drafted by the Braves in 1998.
Today... or yesterday, I forget which, Nick Green hit a line drive that knocked pitcher Grant Balfour (TBY) on the right forearm. Hard. He's having a goodish spring and is reasonably good-looking, in a generic way.
I tried really hard to uncover something exciting about Nick Green, but there are only so many hours in a day. Who knows, though? He could tear it up in Pawtucket and I could get all Brocktoon on his ass. You remember how much I liked Ed Rogers!