Steven Wright pitched two innings and gets the loss. Graham Godfrey rolled up on his motorcycle after that and pitched five innings, so thanks for this.
The Bulls scored one run in the first, one in the second, and Pawtucket nabbed their one and only in the ninth inning. It was walk walk sac bunt, sac fly,
so yeah
,
no-hitter
. More
here
from
Watching Durham Bulls Baseball
.
Odorizzi
pitched seven innings, struck out three and walked four.
He
was relieved by such noted pitchers as FRANK! De Los Santos and Kirby "Kirbs" Yates and Jeff "Frenchy" Beliveau. Beliveau
lives here
in Johnston, RI, and is still not as famous as Pauly D. Do you know how small Johnston is?
It's small.
Since we're talking about The Kid, let's talk about The Kid. No, this is not 2003 and we are not talking about Bronson Arroyo before he thought it was a good idea to pick up a guitar in public.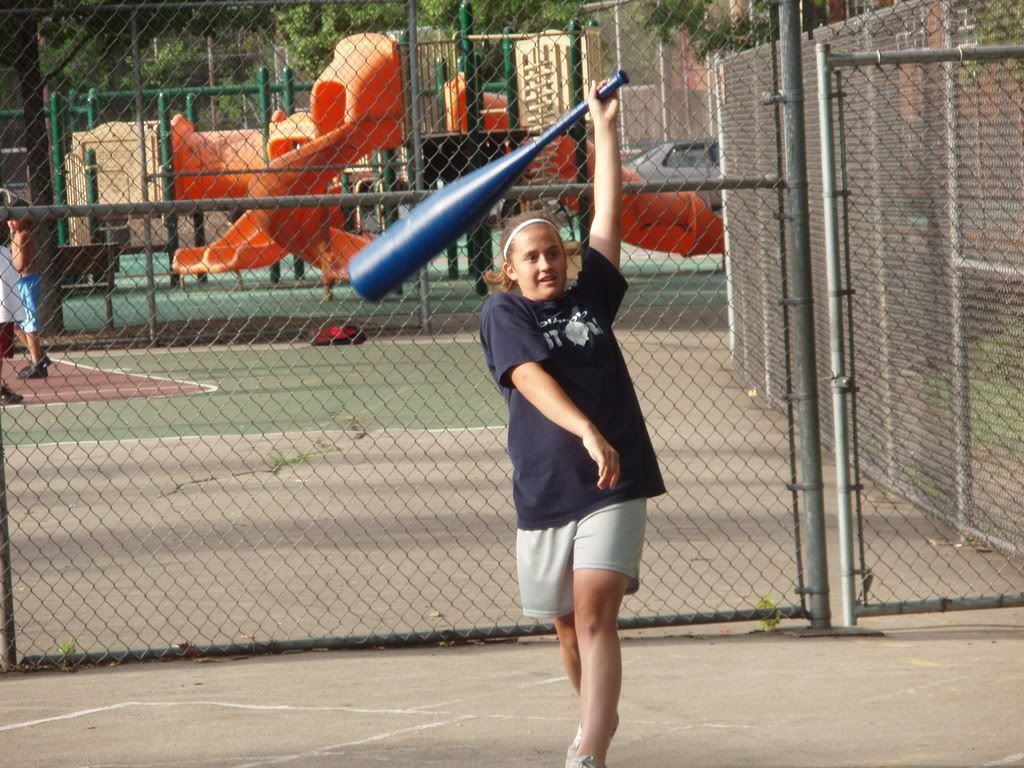 Jake Odorizzi:
1. "Cast aside the tired, lower-tiered starters with their low-5.00 ERA and grab yourself something young; something fresh and exciting. Get yourself some
Jake Odorizzi." -
Howard Bender
. No, seriously, it's a good article.
2. "Everything was going my way,'' Odorizzi said from the Providence, R.I., airport. "The defense was good behind me. It seemed everything was hit right at someone. Just kind of one of those days where everything goes your way." Especially helpful was a ninth-inning catch at the wall by CF Rich Thompson. "That was that play you see in every no-hitter," Odorizzi said. -
Marc Topkin
. THERE'S NO AIRPORT IN PROVIDENCE! THE CINCINNATI AIRPORT IS IN KENTUCKY! And since when do players comment from the airport? What is going on here?
3. Scott Grauer
craps all over everything
, refers to no-hitter as an "eight-walker": " Jake Odorizzi started the game and pitched seven scoreless innings, but with four walks and six strikeouts, it's clear he wasn't at his best."
4. So "lizzieray" comments: " Seems to me that walks speak to a pitcher's skill as much (at times more?) than hits, so why all the love only for the no hitter? In terms of the fan experience, walks can be deadly; surely baseball has an interest in supporting pitchers who can keep the game moving. So I'd like to see more respect for the "no-walker!"
5. "His fastball command is still a work in progress and his secondary pitches have never been really strikeout offerings, but now he has as much time as he needs to rectify those issues and become the best pitcher he can possibly be... Odorizzi isn't a potential ace for the Rays and he will probably slot in best as a mid-rotation starter. But doesn't mean that Odorizzi can't be an impact pitcher in the major leagues as soon as later this season, and even amidst all the Rays' impressive pitchers, he deserves recognition." -
Robbie Knopf
,
Rays Colored Glasses
6. Odorizzi
answers six questions
about fielding his position. "
You just have to be comfortable and not freak out when the ball is hit back to you and step make a throw."
7. "
Jake Odorizzi was the 32nd overall draft choice by the Milwaukee Brewers in the 2008 draft. Very early in his career he drew some comparisons to Zack Greinke, due to his high school pitching numbers, his athleticism, and the fact that he may have been a decent prospect as a shortstop as well. Just a couple years later, Odorizzi would find himself heading to Kansas City in a trade that would send Zack Greinke to Milwaukee." - Damion Mandalas, Royal Revival.
8. Damn, this headline just draws you right in! "
Re-evaluating the Zack Greinke trades for the Brewers and Royals".
9. Odorizzi likes
his special soda
.
TONIGHT. Gwinnett Braves. Rubby De La Rosa v Omar Poveda. WHO?! Omar Poveda,
look it up
.