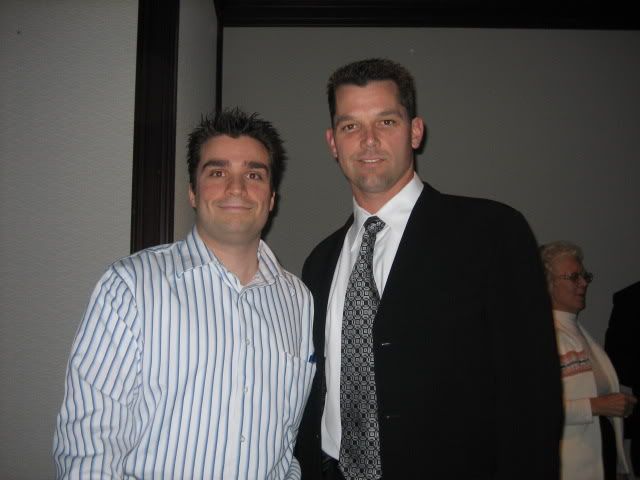 Remember Pat Hentgen? I sure do. Yup... Pat Hentgen. He was around forever. Won a Cy Young, maybe in the 80's. Well, you can go check him out if you like at the 2008 Granite State Baseball Dinner on January 11th at 5pm, held at the Manchester Armory. It'll cost you $60, but proceeds benefit Children's Hospital of Dartmouth.
New England retired sports whore Rico Petricelli will also be attending the gala. Sorry, that wasn't very nice. But here's the best part: 2005 NL Cy Young winner and noted hippie Chris Carpenter is going to be there! HA! You know, if someone'd asked me who won the NL Cy Young in 2005 I'd've drawn a blank. CC is a New Hampshire man and once again, the 2005 NL Cy Young winner.
Miscellaneous Toronto organization minor leaguers will also be there with their stupid haircuts and Banana Republic ties.
I make fun but there's a good chance I'll attend this. What the hell else am I going to do on January 11th?