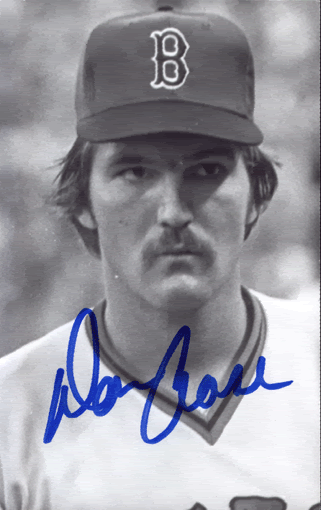 Much like Aardvark Divorce Lawyers and AAAA Locksmiths,
Aase
comes first in almost everything.
Don Aase
is a right-handed pitcher who first came to Pawtucket in 1975.
He
was 20 years old. Pawtucket absolutely sucked that year, finishing with a
53-87
record.
In '75,
Aase
started 29 games, seven of them COMPLETE. What a time it was! His record was 8-13 with a 3.63 ERA. That same year,
he
hit 2 home runs in 49 at-bats. That's nice, but
he
struck out 26 times. What did you expect?
1977 was Aase's final Pawtucket year. He started 18 games and went 6-6 with a 5.04 ERA. Good enough for the big club, I guess, because Boston busted him free of Pawtucket that year.
Two things:
1. In 1975, Aase was second in the International League for innings pitched, with 186.
2. In 1977, Pawtucket won the IL Championship! In 2002, not only was it Ben Mondor's 25th anniversary as the team's owner, but it was also the 25th anniversary of that championship. There was a July on-field celebration and Aase was present. Whatever, just read
Joe Kuras' superlative rundown
of the events.
Aase's portrait is in the upper third base tower.