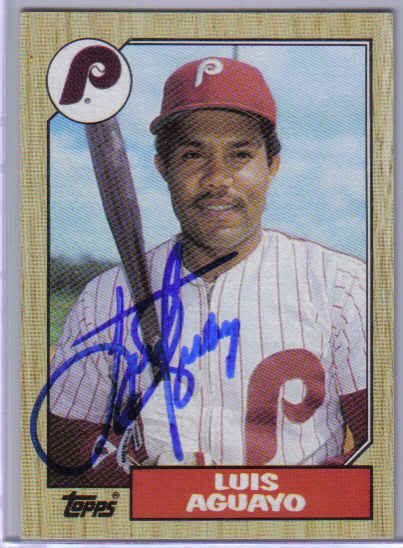 Luis Aguayo
is an infielder who played in Pawtucket in 1991 and 1992.
He
was 32-33.
In 1991,
Aguayo
played mostly second and short.
He
played in 65 games, batting .284 with 37 RBI.
Aguayo
hit 9 home runs that year.
Aguayo
's only position in Pawtucket in '92 was third base.
He
batted .255 in 80 games.
Two things:
1. From 93-95, Aguayo was a hitting coach in Pawtucket.
2. In 1992, Aguayo led the Pawtucket Red Sox in HBP. He was pegged 7 times.
Luis Aguayo's mural can be found in the upper portion of the home plate tower. It exudes musk and adequacy.