9-6 Pawtucket
Devern Hansack has been underperforming thus far and once again struggled in this game. Hansack gave up five runs on 8 hits in his five inning appearance. He also gave up two walks. His first inning was good, a quick one-two-three, but after that he was all over the place. Good thing Pawtucket scored nine runs!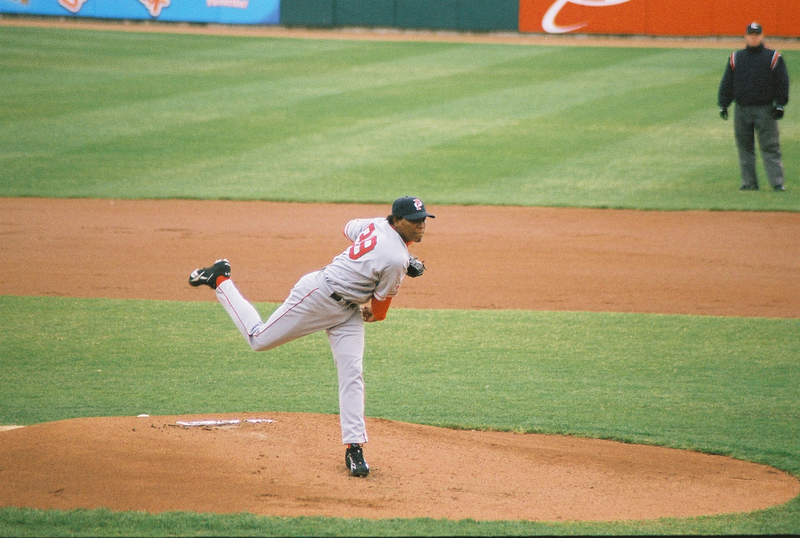 Jon Switzer pitched a scoreless sixth and Eric Hull pitched the following two innings, giving up a solo home run to Mandy Moore. I'm sorry, Mary Tyler... Dudley? Hang on. Something Moore. Ah, the kid from Long Beach.
Scott Moore
! Stupid hippie!
Chris Smith got the save... three up, three down with a strikeout. Good work, Owen Wilson.
The PawSox got lucky last night. Craig Anderson pitched like shit. It may have been one of the worst pitching performances I've ever seen at McCoy! CA gave up nine runs on ten hits in 2 1/3 innings. Four of those hits were home runs! FOUR! And they just left him out there in the cold!
Big, slovenly Ryan Bukvich came in to offer a little help. Bukvich throws pretty hard. He went for 2 2/3 innings and allowed no further scoring or home run nonsense.
Bob McCrory and Jim Miller also pitched, but no one was really there to see it.
The Pawsox were crazy in the first inning. Leadoff batter Jeff Bailey walked up and first pitch, BLAMMO! Then Joe Thurston gets on base due to a fielding error. The Tides go for a pickoff, but lose the ball in the ensuing rundown process and Thurston returns safely to first. He then steals second, tries to steal third, gets caught in another rundown and is hit with the baseball by Mike Costanzo. D'oh!
So later on Bailey homers again. Jonathan Van Every and Jed Lowrie also hit home runs. TOWERING home runs, no joke. Three RBI apiece for JV and Bailey. Joe Thurston hit a pair of doubles while wearing his stylish cloak.
PS Oscar Salazar and Scott Moore each homered for Norfolk. Crazy Canadian Sebastien Boucher tripled off Eric Hull. I wonder if Hull and Thurston know each other? And did LA prove too much for the man?
making love to whoever i please
:
1. I attended this game, but left due to both the cold weather and the overall crappiness of this matchup. Sure, it's great to see the kids hitting them out of the park, but the half-assed pitching was more than I could take.
2. Some aging greaser with perhaps an old grudge crept up to the front row near me and started yelling at Tides manager Gary Allenson: "Hey, Gary! New York Times magazine, Gary!" It was bizarre and sinister.
3. Did you know that Esteban Yan is on the Tides? Yan, we all thought you were dead! And guess who else? Alex Cintron! I know!
4. I have to say, the question I get asked most while I'm at McCoy is "What franchise is this team part of?". It's because I'm wearing glasses and a power suit.
5. Brandon Fahey looks like he may have put on some weight. Thank god. It's one thing to be slender and speedy, quite another to make Casey Fossum look like Orson Wells.
6. Jed Lowrie back in the lineup. Wow, was he benched for a really long time or something? I haven't seen him in forever! Maybe he had a really bad injury!
7. This was the Tides' seventh loss in a row. Hey, cheer up, guys: you're off to Lehigh Valley!
PawSox are heading back to Buffalo. Already? Maybe I'll go back, too. I have unfinished business.