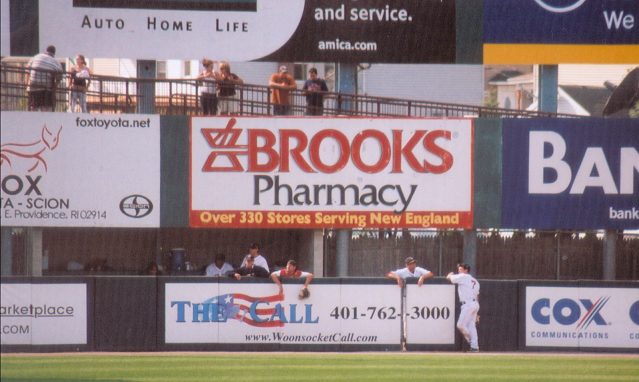 See what happens when I slack off for the weekend? No more Alvarez, no more Bryan Corey. I'm a very sensitive lady and I will miss them both. I don't seem to have an photos of Corey, so here's a picture of the PawSox bullpen where Alvarez and Corey and the deer and the antelope played.
The good news is Jose Vaquedano's been called up from Portland. That should get the fans pretty excited.
So thanks, Bryan Corey and Abe Alvarez. I hope you have fond memories of Rhode Island.