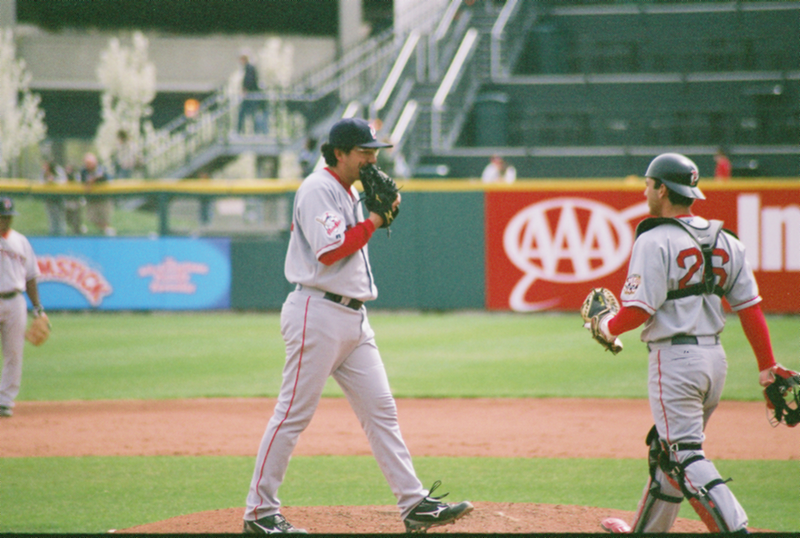 Abe Alvarez' release is not really a surprise. And yet it seems sudden.
When I first saw him pitch, he was an awkward looking youngster with a lot of talent. As time went by... what happened? I guess he reached a plateau. Injured his ankle. And it's really too bad, because he went from being sort of a punk to a mature guy who was really nice...
I think part of his appeal was that he wasn't your typical brawny, lobotomized jock. I doubt he ever uttered the phrase, "Fuck, yeah! Let's go work out!" (tm Youkilis). DJ Alvarez was a Mexicali, weirdo iPod hippie who came from nothing. One of my favorite all-time PawSox and I will miss him.
FONTUCKY!!!!
Abe Alvarez
Nickname:
Microfono
Favorite Musical Artist:
The Legendary Roots Crew
Favorite Hobby:
Playing my turntables
Favorite City:
Portland, Oregon
Favorite Sports Moment:
MLB Debut and Dodgers winning 1988 World Series