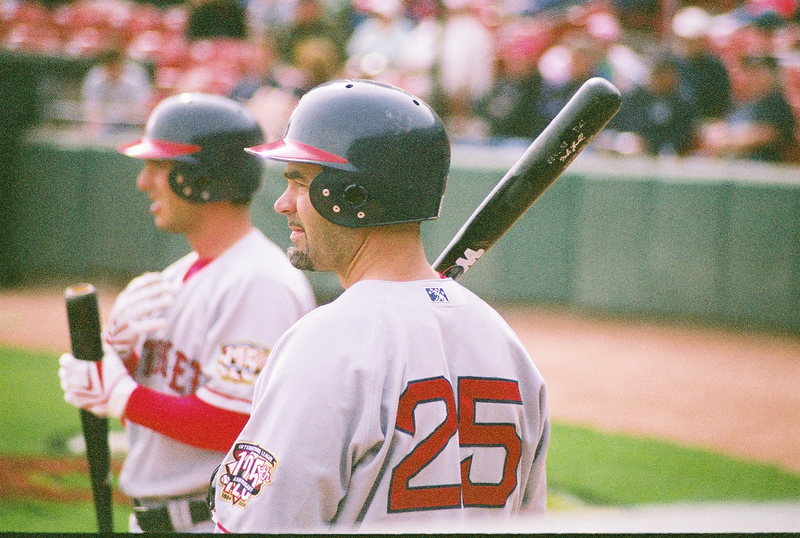 The hotel I stayed at in Buffalo had us on the 15th floor. The top. I had to use a special card in the elevator to get up there. Not in a VIP way. More like a 'that's all we got' way.
At any rate, Saturday before the game I was headed down to the street level to get a paper and guess who gets on the elevator? George Kottaras (shown here using Mike Lowell's oxygen). Just me and him. Of all people!
I didn't necessarily need it to be Mike Lowell or anything, but if it had to be someone... why not someone cool like Joe Thurston or Abe Alvarez? I was really tempted to mutter, "You suck" or "Brownie's better" but I AM a lady.
So I said nothing. It was pretty funny. GK walked off to the park by himself. They don't make catchers like they used to.