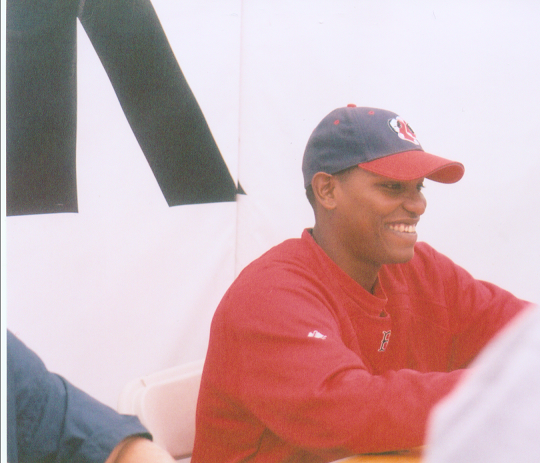 Hansack's applied for his work visa and should be in Florida by now, somewhat ahead of schedule. Enjoy
this interview
with one worried righty. It's in Spanish, but if you know a little you should be fine.
If not, let's just say he's stressed about Boston signing people like Smoltz and Saito. He's gonna show up to ST, do his best, and probably start talking to other teams (his agent has mentioned StL). Furthermore, his agent is coming to Boston next week to meet with Cherington and Epstein to attempt to renegotiate Hansack's contract. The new terms? A lower payment if DH appears in a major league game (it's currently 400K)... BUT... if Hansack does not make the team out of spring training... if he has to spend ONE MORE YEAR in that fucking stinktown PAWTUCKET...if he's STUFFED IN THE MINORS YET AGAIN... he gets to be a free agent.
At least,
that's what I think it said
. I should call Mike Lowell and see if he'll help translate. And anyway, Devern Hansack is not even Latino! What gives?
Hansack is a major Nicaraguan celebrity and much more interesting than Justin Masterson.
PS I have no idea why the recent photos I've been posting are so large and intrusive. I am not doing anything differently.