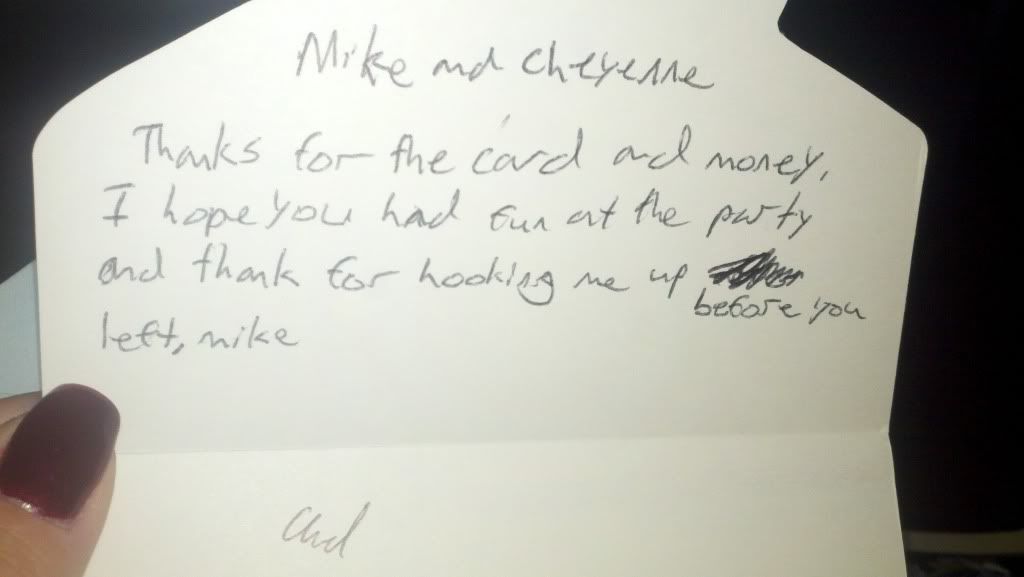 Mud Hens win, 5-4. I was at this game! It was rainy! I had good seats, though, thanks to a sweet hookup from Mud Hens Nancy. Yeah, I was in Toledo. YEAH I WAS IN TOLEDO.
Matt Fox, All-Star, started for the Pawtucket "Red" Sox. Fox ran deep into the seventh, shutting out Toledo until it was time for sweet relief. Fox left with a little skip in his step because Pawtucket was up 4-0 at that point.
Righty
Thad
Weber started for Toledo. The Red Sox scored their first run off Weber in the fourth inning, by way of a solo home run by Josh Reddick. That kid was raking in Pawtucket before he headed for Boston, I'm saying. Not Lavarnway-level, but let's just say he tied Anderson and Luna's 14 home runs in like half the games those guys played. It's weird, Reddick just looks skinny and raggedy-redneck to me. And Lavarnway's all big and hulking and strong. Like Jim Thome. But then, does Ryan Braun look especially beastly? I'm just talking, I don't know.
Everything was quiet up until the top of the seventh. Weber still pitching, probably should have not returned to the hill. Former Mud Hen Brent Dlugach led off with a single. No, a double, sorry. I'm sorry, Brent. Tony Thomas and Blind Luis Exposito followed that shit up with back-to-back singles, scoring Dlugach. This may have made Weber sweat a little, because when Jose Iglesias stepped up and bunted, Weber made a throwing error. Probably he was too hasty? Anyway, the bases were loaded and no outs and maybe Phil Nevin should have intervened.
So who batted next with BLNO? Matt Sheely! HAHAAAHAHAHAHAHAHAHASTOP LAUGHING! And, you know, maybe even I could have gotten Sheely to pop out infieldish at that point. So of course Weber hits him with a pitch to bring Tony Thomas home. And who
wouldn't
want to bring Tony Thomas home, am I right, Ladies?
At last, Weber was surgically removed from the pitcher's mound. Right-handed Venezuelan Jose Ortega took over. Che-Hsuan Lin hit a sac fly to center, scoring Exposito. 4-0!
Bottom of the eighth, Pawtucket made a mess o' defensive changes and Tommy Hottovy was out there, doing good work in his way. Hottovy got a couple of outs and Arnie rolled out Michael Bowden. Bowden faced down rich bitch Cale Iorg, who ain't scareda nuthin' and launched one to left. Outta here!
Bowden got Omir Santos to fly out, but there was failure on the horizon. In the ninth inning, Bowden walked Will Rhymes and Danny Worth. Like, before he did anything else, such as get an out. I'm sure his immediate response was to fix his pants, because Bowden's an OCD pants-adjuster. Bowden got Timo Perez and Ryan Strieby to fly out. Breathe now, but then gasp, because remember how big Scott
Thorman is? He's like a Canadian Jim Thome!
Thorman
hit a home run. Tie game.
Extra innings, Blake Maxwell, Ryan Strieby is the same guy as Lars Anderson and hit the game-winning single in the eleventh. What did I do after this game? Probably nothing.
what does any of this have to do with Dusty Brown:
1. Brent Dlugach struck out four times in this game. That'll show 'em.
2. Isn't Blake Maxwell essentially Beau Vaughan? Can we do some sort of DNA test?
3. "Pawtucket starter Matt Fox has rolled through five scoreless innings, allowing just three singles and no walks. He also has not struck out a batter but has thrown only 63 pitches, 41 of which were strikes. His fastball sat at 91-92 mph (seven at 91 mph, two at 92), with his change-up at 86-88 mph (one at each of those three speeds) and his breaking ball at 76-77 mph. There have not been many good swings against him, mostly because he has gotten ahead of most of the Toledo hitters (10-of-17 through five innings)." -
Mud Hens Blog
4. "To get the chance to play professionally and have a chance to play in the big leagues is a once in a lifetime opportunity." - Wow,
gripping stuff
, Thad Weber.
As for me, this was the first IL vacation that I intentionally booked the player hotel. Sure enough, as I was checking in, I saw Kyle Weiland and Jose Iglesias wandering around. The hotel was right up against the ballpark, too, and in the morning I could look onto the field and see the players wearing ballgowns and having sex with each other on the field.
Other than that it was kind of a wack hotel. Cirque du Soleil was there, also, and those people can fucking drink. Saw them at the hotel bar, just kicking it and shooting pool. The hotel bar was seriously weak... Good thing we were only there for a nightcap. Good thing I usually don't wear them.