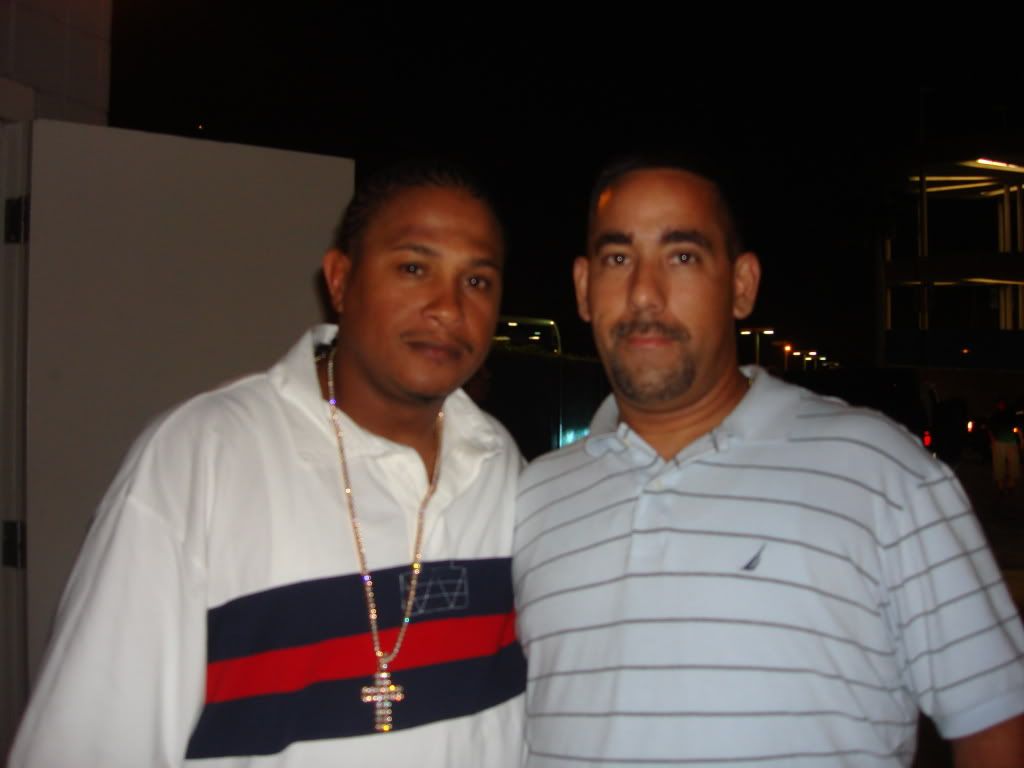 Pawtucket
WINS!
6-5 in ten innings, even though the IronPigs hit three home runs. Give me a minute to mentally prepare myself for the excitement of a game from six months ago.
SIX MONTHS IS LIKE HALF A YEAR!!! Oh my god. Drew Sutton, even.
Red Sox starter Felix Doubront pitched five innings. Of course. Doubront gave up three runs on six hits (two of them home runs), one of them unearned. What if 2012 is a monster year for Doubront? I would love that.
LVIP starter was Brian
Bass
, who is surely getting old. Bass worked himself up to 94 pitches through six innings, giving up three runs in the process. Wow, what a boring start.
Nothing really happened until the top of the third, when beloved center fielder Rich Thompson reached on an error by third baseman Hector Luna. Thompson then dashed over to second when Doubront threw a wild pitch to Brian Bocock.
So what did Bocock do? Bunt. He bunted. He got on base. Good job, son! No outs and bases loaded for Lehigh Valley! And John Mayberry coming up?
Doubront got Mayberry to ground into a force out, though, but Thompson came home to put LV up 1-0. Doubront then walked Brandon Moss to re-load the bases. Batters Delwyn Young and Brandon Moss both made outs and ended the threat of pain.
Top of the fourth, Tagg Bozied hit a solo home run to make it 2-0 IronPigs. Or FePigs, unless there's a chemical symbol for 'pig'. And then finally Pawtucket did something about it after promising their father they wouldn't do the things he'd done and walk away from trouble if they could.
Bottom of the fourth, Yamaico Navarro leading off. Single. Drew Sutton, HBP. There you go, Lars Anderson. Two guys on for YOU. Anderson grounds out, which moved everyone over but is still disappointing.
Hector Luna took advantage of the gifts presented to him and hit an RBI single. Then little copycat Daniel Nava did the same. Tie game!
Lavarnway walked. Reddick flied out, scoring Luna. 3-2 Pawtucket.
I'm gonna skip ahead because this is killing me and I have stuff to do.
The game was tied and so it went into extra innings. Bottom of the tenth, Pigs reliever and former PawSox lefty reliever Juan Perez was pitching to Anderson, Luna, and Nava. How do you feel about those odds? Perez walked Anderson, because Anderson can take a damn walk. Luna K'd. Nava singled to left. ALIVE!
So now we have Lavarnway in the equation, and the best part of 2011 PawSox was exactly him. Lavarnway. That kid lit the park up with his bat! It was the most excitement McCoy had seen since 2008. Ben Mondor would have loved it.
Lavarnway singled to right, Anderson scored. Hooray! Wait, was I at this game? Maybe. It was only Lavarnway's third Pawtucket game after being called up, and already with the slugging.
Win goes to Randy Williams, who pitched the top of the tenth. Jason Rice, who I forgot even existed until just now, provided egg-cellent relief as well, going 2 1/3 scoreless.
Brian Bass digs dirt:
1. Lehigh Valley's Bronko Zagurski blew the save for Bass, giving up a pair of runs in the seventh. Jason Grilli also pitched, managed not to crap his pants.
2. Franklin Morales got some key relief outs for Pawtucket. He also gave up a two run homer. Morales may or may not have pierced nipples.
3. Dave Mc writes:
"I was all ready to write a four paragraph post about why Brian Bass is the best qualified of our available candidates to be the #4 pitcher in the rotation. Then I realized that I was about to write four paragraphs about why Brian Bass should be our #4 pitcher and I spent some quality time trying to drown myself in the toilet in frustration and shame. Damn 1.6 gallon toilets. In the old days I could have gotten my whole head in."
Not really relevant, but funny nonetheless. (
'Weaver's Tantrum' blog
, March 2009)
4. I don't mean to be an asshole about Brian Bass. I totally forgot about
this
. Again we see there is nothing you can possess which I cannot take away.
5. Hector Luna's
part of the Phillies
now. So when Lehigh Valley comes on April 7th, give him a warm welcome. No, I don't mean a blow job,
Mother
.
6. By the way, '
The Horn and Bell'
is the best and most dedicated International League fan blog around. It's very exciting and just might make you wanna go to their ballpark.
7. Ronnie Belliard was on the IronPigs up until about two days before this very game.
He retired
. Did he really?
8. Yes, he really did. Robert Baumann
breaks it down
.
TONIGHT! A meeting of the Blackstone Valley Media Club, in which the Secret Santa thing goes down. I had Walsh, tell no one. Also, if you know that 'Chariho' is not a prostitute that does freebies, then you know where I'm heading this afternoon.
I love you all so much.