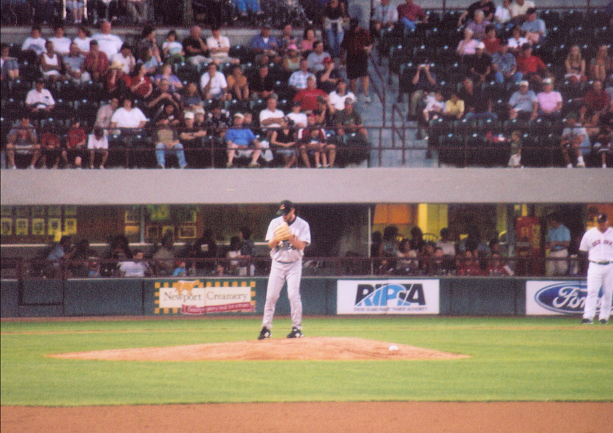 This goes out to the William Bergollas of the world. William Bergolla, someone in Rhode Island still loves you.
Pat Misch! Misch blew through McCoy Stadium many times, since he was on the Bisons for like ten years. Love those Bisons! Misch was just signed to a minor league contract by the Phillies, so he'll return as an IronPig. He probably knows more about Pawtucket than Dusty Brown ever did.
Scott Mathieson! Speaking of Pigs... Yeah, Philadelphia released his ass.
More Phillies stuff: They signed former Bison Scott Elarton. Remember when the Bisons were part of the Cleveland franchise? And Cliff Lee pitched for them at McCoy Stadium? Oh my god, you are so jealous because I was there and I have pics SO IT DID IN FACT HAPPEN.
Do you know what a Toledo Bush Blow is? No, it is not a dirty sex euphemism. I am possibly the foremost authority on the TBB. My point is, former White Sox-ish OF Jerad Head is now a Mud Hen!
!
And back with the Buffaloney! Nick Evans, first baseman and corner outfielder, will leave the Bisons but return with the Indians. Indy, not Cleveland.
THESE INDIANS ARE PIRATES.
Can you believe Joe Nathan is on the Rangers now? What happened to Neftali Feliz?